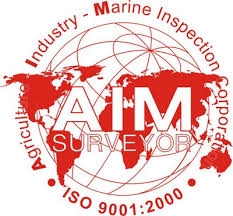 Inspection
INSPECTION
Inspection is the examination and assessment for most subjects. Involves measuring, testing, and evaluation criteria applied to validate certain technical parameters related to specific subject expertise. Regular inspecting results are compared with the requirements and standards issued in order to build specified targets for the surveillance / expertise object.
For governments, the needs assessment aimed at food safety and quality requirements and qualities of goods in compliance with the provisions already made.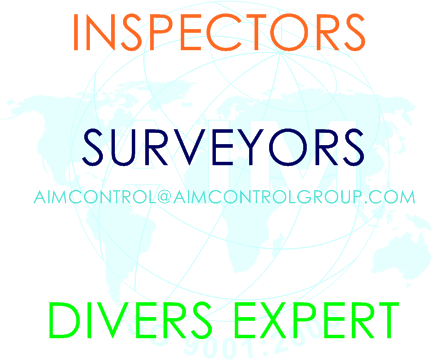 For example: In international trade, countries, buyers of goods usually require inspecting/ expertise before goods on board (PSI). Inspector, Surveyor or Expediter is also known as the expert assessors performing the assessment must photograph and report detailed results in writing to prove the quantity and quality of actual merchandise, namely:
Cargo Survey of AIMControlGroup is to inspect loads of cargo, discharging cargo to destination safety and liability with the contents of cargo. AIM Control offers cargo surveying services are located in ports, address of vendors, warehouse, etc.
Marine survey of AIMControlGroup is to inspect boats, ships/ vessel or water transported vessels for new ship building at shipyard, safety, seaworthiness, navigation, pre purchase, condition, on-hire/ off-hire, bunker survey, draft survey, P&I surveys & Correspondents, collision, accident, H&M, damage/loss, grounded/sunk, adjusting, loss prevention etc.
Commodity inspection of AIMControlGroup is to inspect the products on quality, packing, marking, function, component, size, operation . . .based on specification of products, commodity at vendors, supplier's premises as sampling, pre production control, production monitoring, final inspection (pre-shipment), container loading supervision, tally, sealing. . .
Supervision, sampling, weighing & tally of AIMControlGroup are where goods are traded, stored, handled and transported there is a normally a contractual requirement to establish the quality and condition of goods and to monitor and independently oversee loading and discharging operations. The role of cargo superintendents, surveyors of AIMControlGroup is to observe and report the facts, to control, to draw samples and to arrange analysis and finally to issue written reports and certificates.
Auditing of AIMControlGroup is to identify and assess the suppliers are suitable for production, sub-supplying . . . for supermarkets, buyers.
Scope of Expertise & Survey consist of (but not limited)
AIM Control has much experience in the auditing, verification, identifying, sampling, goods testing, product certificate, tally, loading supervision, production expediting, monitoring, cargo survey, marine survey, P&I Correspondents, loss adjuster, appraisal and tracking of imported cargo and exported goods, as well as management to mean of transportation with foreign countries and domestic clients under an independent professional inspector's actions. With professional staffs, AIM Control has become a leader and strong player in this field.
We have branch offices are of world-wide with target to bring the best services to the clients. Customer's satisfaction is an important key for companies to develop so we need a management system especially a quality management system. We maintain a Quality Management System - Standard ISO 9001-2008.
AIM Control certification services may be used as legal proof to settle merchandise, purchase, insurance claim, liquidation and other imported/ exported related difficulties.
Facing with opportunities, challenging and difficulties in the high competitive market, AIM Control endeavors to diversify services of surveyors, based on core competence and always applies appropriate knowledge and technology to enhance our competitiveness. With an open management system, we hope to provide the highest standard services to the customers with our quality policy:
AIM Control helps protect high value commodity cargos, significantly reducing risk of loss exposure to the trading parties involved.
the job occurs during production, loading, critical transportation, custody transfer and storage operations, discharging. With a long track record of experience and success, AIM Control has been providing inspection services since 1993 and performs to global industry standards and other recognized criteria.
Measuring cargo quantity and quality
High value commodities like crude oil, fuels, grains, edible oils and many other product are measured, analyzed and verified for shipment and inventory quantity and quality. Inspectors survey and sample representative product. AIM Control's experienced follow accepted industry and regulatory methods and practices to obtain accurate, reliable and repeatable results.
AIM Control also provides engineering services in research project, quality assurance procedure, troubleshooting, product/project assembly, performance, effective economic plant design and systems for controlling chemical, petrochemical, mechanical operation/system, cost cut, strong technical support, etc.
These activities of the AIM Control focuses on the expediting, NDT of materials and construction for the petro-chemical industries and heavy industries.