MESSAGE FROM THE MANAGEMENT
AIM Control is Agriculture – Industry – Marine Control Inspection & Survey Group (AIM Group ®), which one of the world's leading trade inspection, trade security and certificate companies, operating in close to 100 countries.
http://www.inspectioncertificate.org/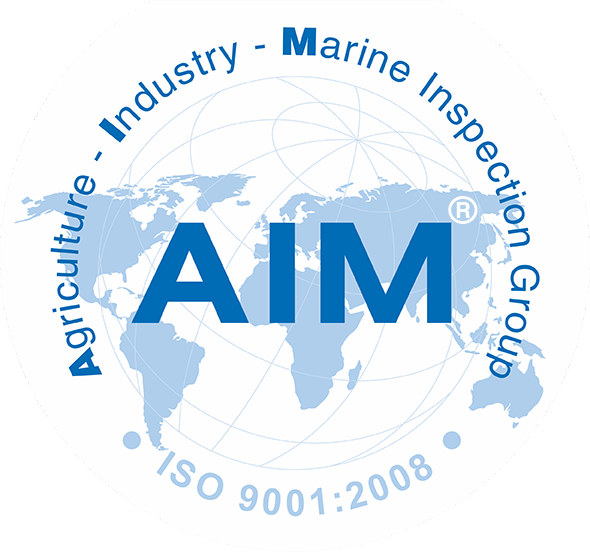 Established in Vietnam in 1993, the company was born out of an entrepreneurial spirit, with the founder of AIM responding to a need to be developed professional inspection services in Global region offices
Asia

Europe

Oceania

Americas

Africa.
It is this sense of entrepreneurialism and innovation, plus a continuing first-hand understanding of developing economies, which has enabled AIM to become the leading global trade facilitation and trade security solution providers we are today.
Our key strength is the ability to a complete range of inspection, tallying, surveing, quality goods control, certification with consulting services to trade and agriculture, industry & marine fields as well as governmental buying organizations, and we treat each client, whether governmental or commercial, as a distinct entity with unique requirements.
AIM Control also is a leading global provider of marine warranty surveying and P&I Correspondent, investigating adjusting Services to the international marine insurance industry and to businesses operating in global cargo, shipping, transportation and supply chains.
The divers of AIM Control offer the maritime underwater hull clean and in water survey, underwater inspection in lue of drydocking (uwild) for ship-owner, manager, charterer and operators of motor vessel and off-shore.
We operate with the understanding that 'the client's fate is our fate' and every service we provide is conducted with a meticulous attention to detail.
Pursuant to the mottos and under oath:
Precise - unprejudiced – prompt – professional - progressive & world-wide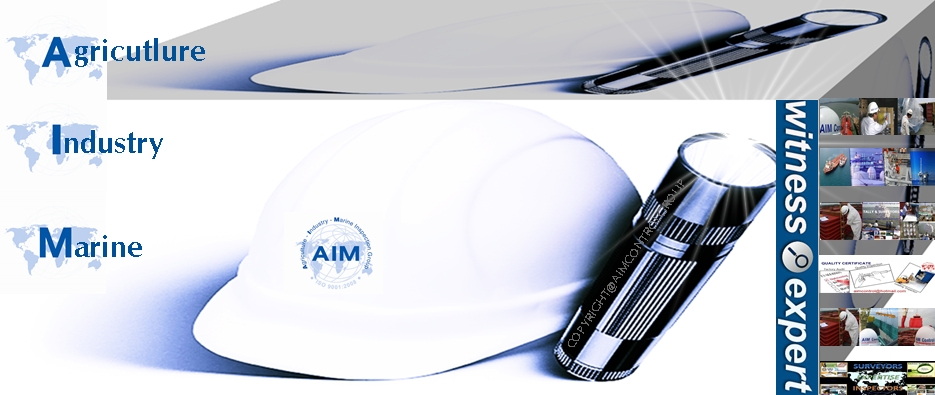 Agriculture Industry Marine Control Inspection Group (AIM Control) is positioned of the leader in Vietnam and the top 10 in the world for Inspection & Certification in 30 years of practical experience with hundreds of big clients are famous enterprises and millions of small and medium enterprises in Vietnam and around the world are influenced by the thinking and methods implemented by AIM Control.
Every year, there will be 100-500 new customers coming to AIM Control to contribute to the "For customers that serve" style of AIM Control.
1993-2001: AIM Control pioneered the popularization of Inspection & Certification in Vietnam and Global
2002-2006: AIM Control builds a team of expertise surveyors internationally and internationally.
2009-2010: AIM Control has been jointed of capital contribution by three well-known international companies, founding equipment and experience in diversified inspection and certification services.
2011 – Opened the first training course on inspection and certification in VN and International.
2012 – Now: Proactive exploration and further intensive expertise and expertise has never been offered to client before.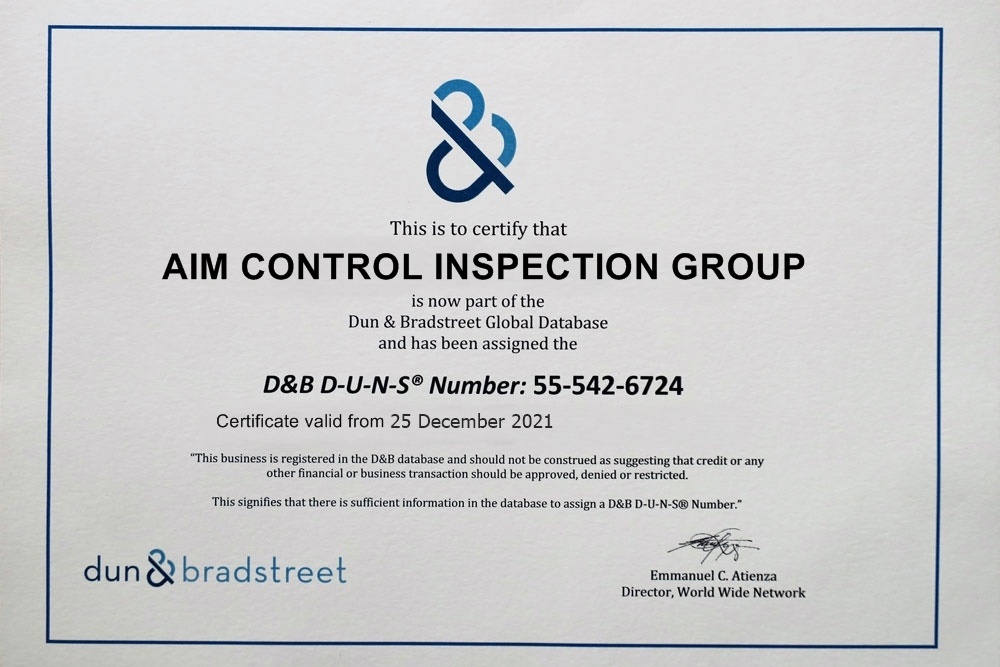 AIM Control's core goal
Always research and update the latest Worldwide Technology and Experience as well locals (remote areas) to serve Client.
Core vision: Pioneers and holds the leader in Inspection & Certification in Vietnam and top 10 the world.
Core values: Quickest Update on Solutions and the Latest Inspection & Certification Techniques in the World.
Core competencies: 30 Years of experience in Inspection and Certification with a team of skilled and expertise executives, coordination and relationships with all reputable Inspection and Certification Organizations in the world.
Services with Quality
For AIM Group®, Certification and Inspection services quality earns customer loyalty, helps establish brand recognition and manages activities over 30 years of experiences.
Our Customers often orders more from AIM Group® they knew and trust, and with their businesses can reduce costs that result from our roles of third party inspection and risk managing.
What is our service quality?
Each service satisfies customer needs, serves its purpose and meets industry standards and requirements.
Our customer's value-based perspectives
We define our service quality according to:
Reliability of the services

Conformity to services professional.

Period and serviceability

Customers' perception of the services

Performance and Support

Related: Honesty, Expertise and Accuracy
With Best Regards,

Dr Capt. Nguyen Te Nhan / G. Director