AIM Control Inspection Group of Companies
AIM Control (AIM Group®) Inspection Group of Companies is the Inspection and Certification services leader global
What is AIM Control stand for?
What is the meaning of AIM Control (AIM Group®) ? is a control leader of Agriculture Industry Marine and customers goods for international standards by the inspection, testing, surveillance, certification services.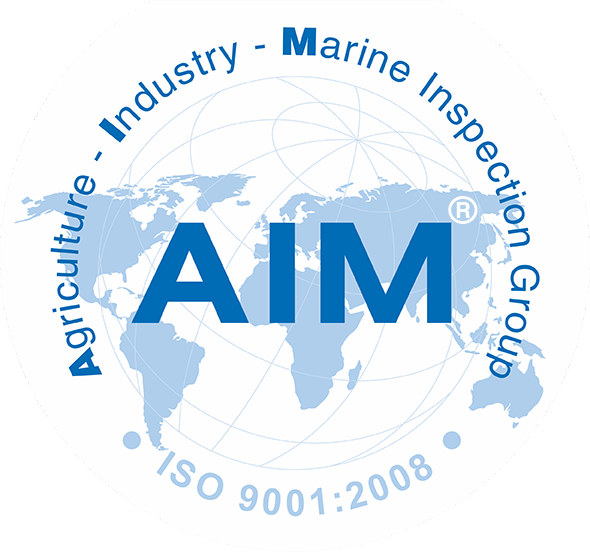 What are

inspection services

?

Who are the inspector and surveyor?

When do you need inspection assessment services?

Which inspection organization or survey agency does the quality and reputation of?

What is the phrase "independent", "guaranteed", "third party" in the inspector surveyor profession?

How is your rights protected when requesting AIM to provide inspection services?

When the subject needs to be inspected or surveyed in a very remote place (any locality) or in a national country, does AIM meet your requirements of inspection?

How often will an AIM Inspector be present at the site of inspection from the time of confirmation of the inspection requested?

How will the inspection procedure and inspection agreement or survey contract be prepared?

How many years of experience does an assessor need to fully implement an inspection surveillance and protect your rights in any situation?

Why must specialized expert have more than 50 years of experience in the field of expertise?

How is reasonable inspection fee calculated?

How long will be the result of inspection issued by AIM, from the time the inspection completed at the site (or delivery of the sample to AIM office of local)?

Who are AIM experts? with offices In which countries?

Who is the Certificate of Inspection organization which agency? which country?

Types of inspection services are provided by AIM Control?

What is the Company's responsibility for inspection services provided?
With thousands of related questions, AIM Control Inspection Group of Companies responds to you fully with enthusiastic, prompt and satisfactory advice.
FOLLOW US STAND ON THE HUGE PEOPLE!
What is AIM Control Company inspection?
Third party inspection and

certification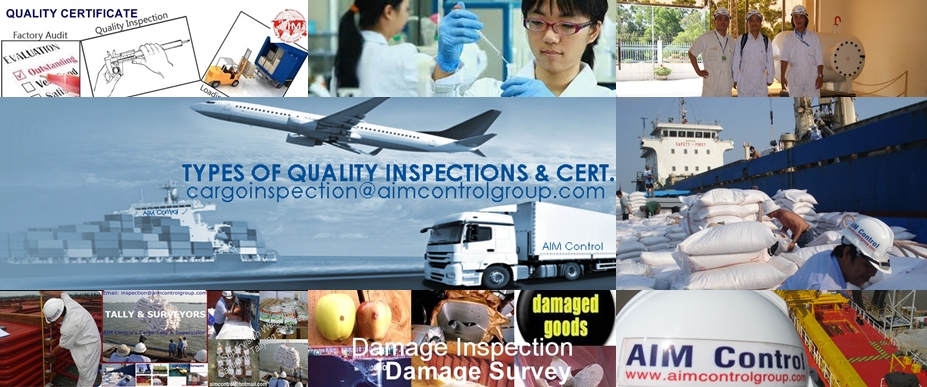 What is export certification?
AIM Control issues the certificate of export inspection to pursuant to the applicable standards of either destination country or zone of Economic Community
What is import certificate?
What is claim investigation?
What is marine warranty surveying?
Loss prevention

Damage control
What is underwater working?
What is consulting service?
Technical

Regulation

Safety
What is expediting service?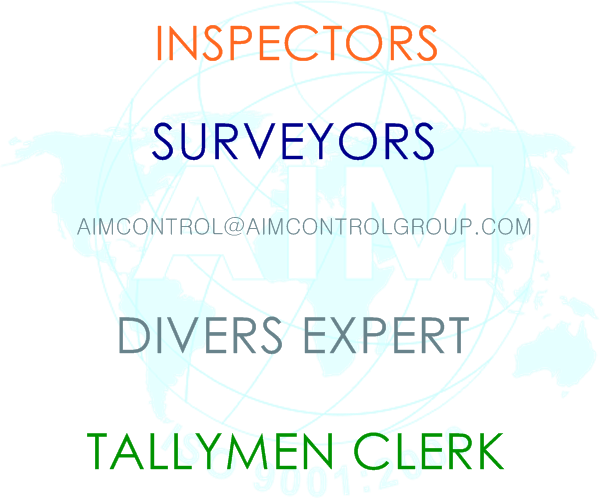 Certificate ISO/IEC 17020:2012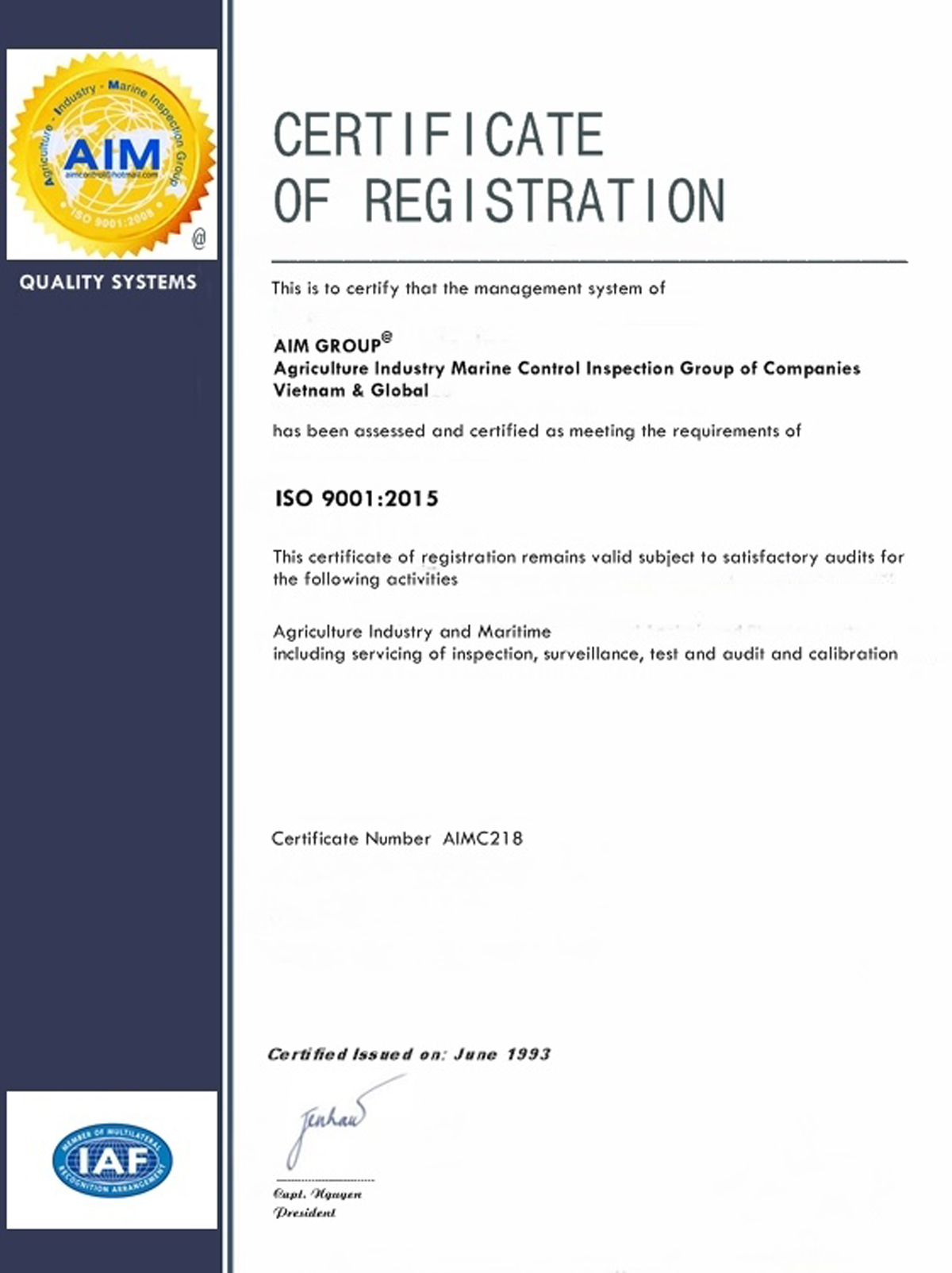 Read more: