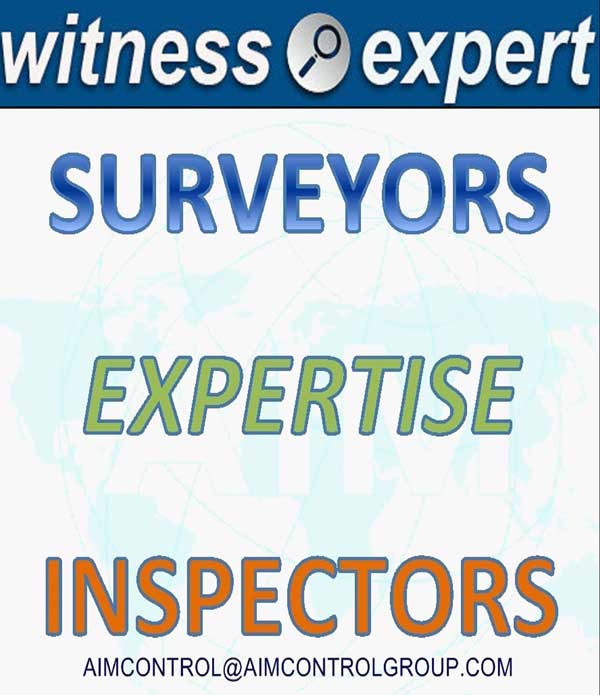 Expert Witness
Expert Witness
An expert witness of AIM Control Inspection Group in marine litigation and manufacture of machinery cases, such as AIM Control, can establish the strengths or weaknesses of a case, which enables an attorney to focus on a strategy and prove the case in court. The findings and conclusions of marine litigation and manufacture of machinery experts can also make or break a case, often compelling parties to offer or accept settlements, drop the suit altogether, or lead to increased damages and larger settlements.

AIM Control Inspection Group is available to provide a expert witness testimony in marine litigation involving vessels of any size or type and manufacture of machinery in industry. We are qualified to analyze evidence, form a professional opinion. Our surveyors and inspectors, investigators have been called upon for expertise witnessing testimony in numerous marine litigation and manufacture of machinery cases involving marine surveys, damages, injuries, and deaths, non-performance, Q/A, Q/C and project control on warranties, product liability manufacturing faults, as well as divorce and estate settlements. Our staff have performed marine surveys and inspections worldwide for decades.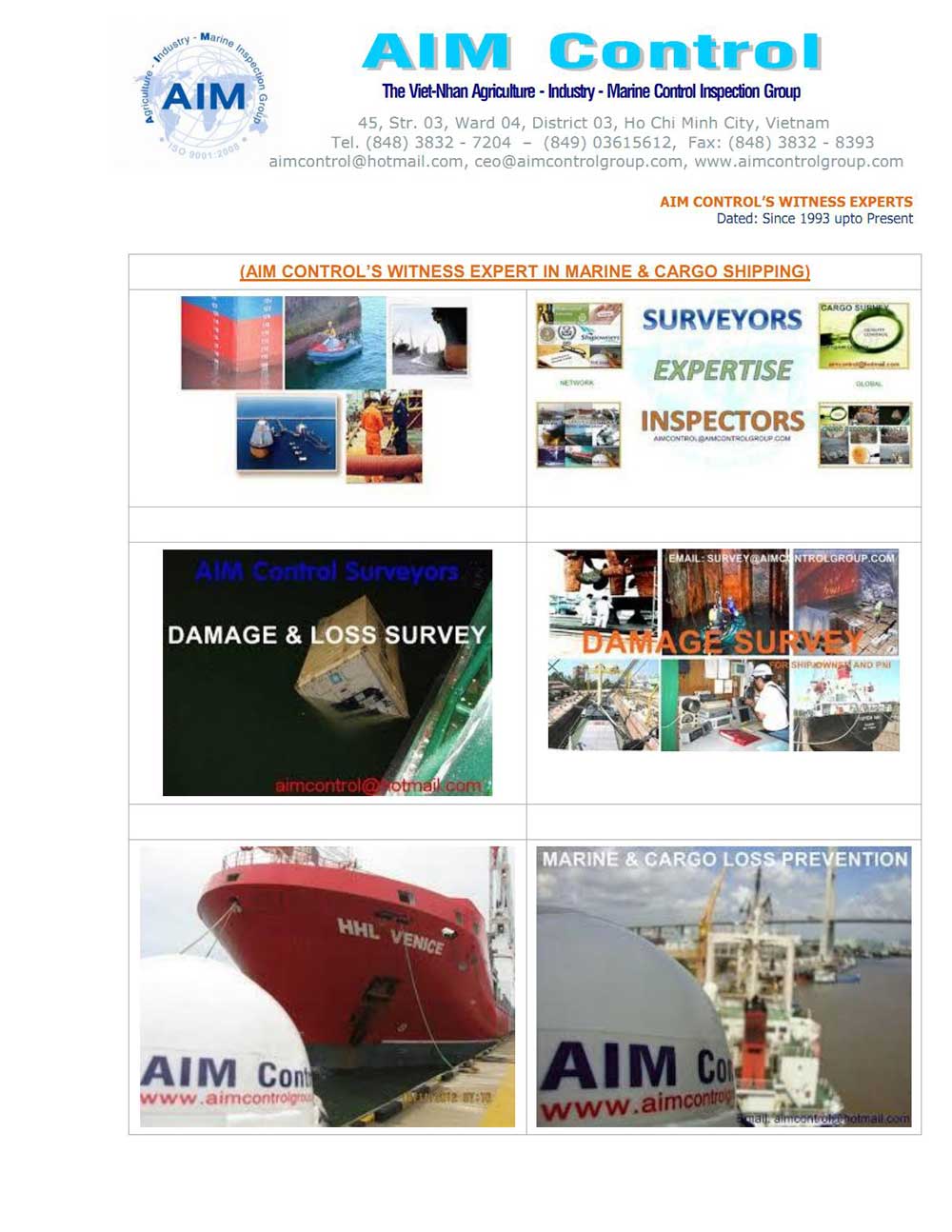 AIM Control Inspection Group has provided expert testimony in many marine and offshore litigation cases. These cases have involved vessel collisions, vessel sinking and groundings, vessel capsizes, production platform toppling, barge buckling, major structural damage to jack-ups under tow, jack-up elevated failures, anchor failures, and mooring system failures. AIM Control Inspection Group has provided expert opinions for cases in the Vietnam, in Australia, United States, in the United Kingdom, in South Africa, in Italy, Germany, China, Korea, India and in Asia, Europe. AIM Control Inspection Group is a registered Professional Engineers and a Chartered Engineers in Europe.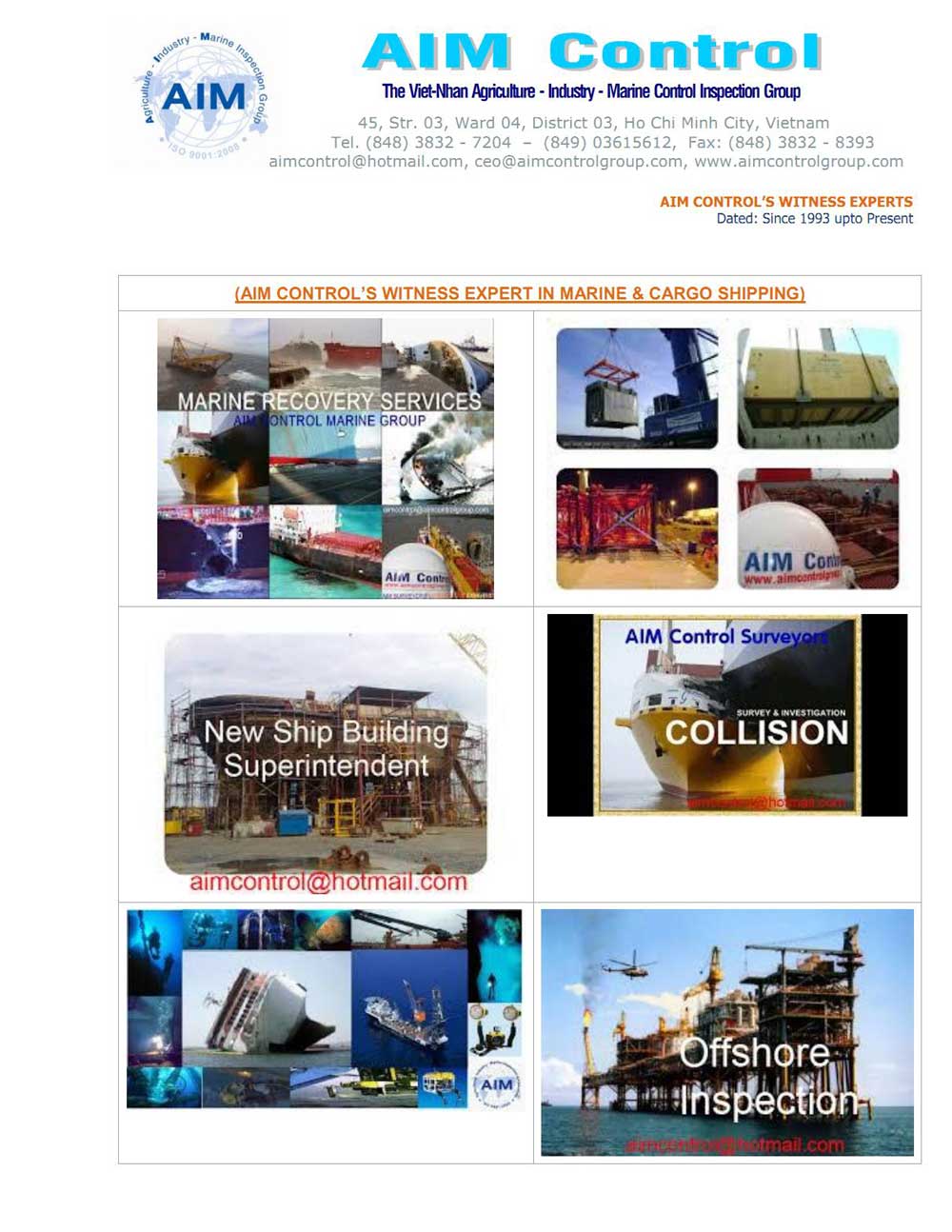 Numerous technical papers and articles have been written by AIM Control Inspection Group, that is also closely associated with the activities and research undertaken by several learned societies, particularly the Society of Naval Architects and Marine Engineers, Mechanical Engineers. A broad background in Civil Engineering, Soil Mechanics, Hydrodynamics, Offshore Structures and Structural Dynamics, Mechanical Engineering and Naval Architecture, enables AIM Control Inspection Group to provide a wide and well balanced service to lawyers. Many legal cases, especially those involving forensic examination of accidents, require knowledge and experience spanning several of the above technical disciplines.
AIM Control Inspection Group attends (or provides) depositions, visits clients' offices, or simply travels out of town. With this computer, reports can be immediately modified, new analyses performed, existing analyses revised, and hard copy provided anywhere in the world, offshore and onshore.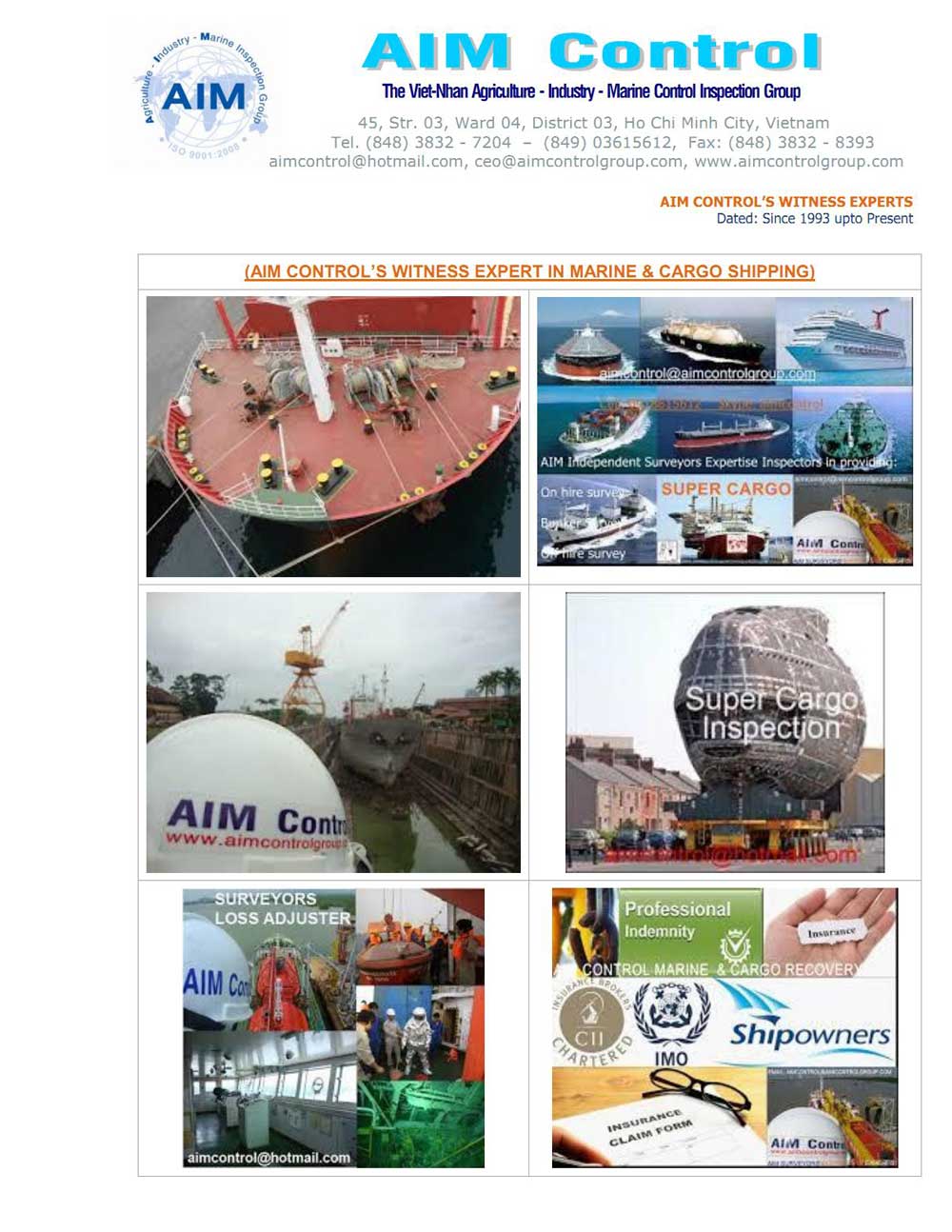 A maritime expert and witness of AIM Control Inspection Group is a person who possesses knowledge of matters relating to the construction of ships, marine shipping, or navigation and who offers this expertise in a court of law. These persons prepare an analysis of situations and present the information to judges and juries. They offer general insight on the cause of an accident, reconstruct the events of an accident and determine environmental threats. They also analyze the cause of personal injury suits and product liability suits. Experts may be hired through maritime investigation and surveying services.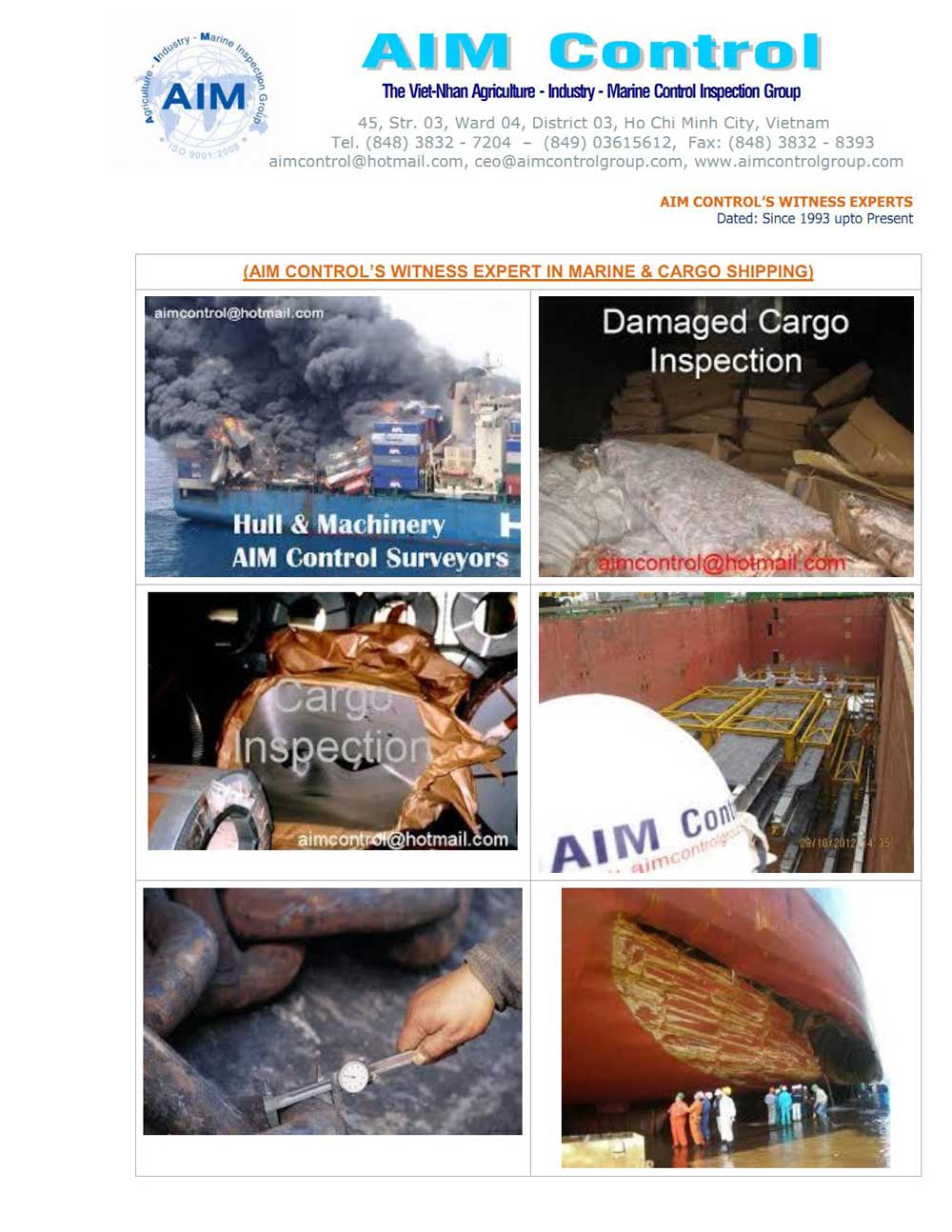 A marine expert s of AIM Control Inspection Group services is available to offer jobs when maritime accidents occur and the cause is unclear. An exceptional shipping services should provide the client with knowledge of fundamental maritime principals to further the case and enhance the appreciation of juries and courts. The service should conduct analysis either supporting or defending claims and prepare reports for litigation. The analysis should cover each phase of design, construction, maintenance and operation of either the ship yard or the ship.