Pre-loading survey / Loading inspection

/

tallying of bags
AIM Control's Pre-loading survey / Loading inspection carried out at all of ports and locals for various goods types into a container and ship's cargo hold.
Survey of Preloading, loading Survey, inspection - including stability and stress calculations; advice on draft and trim; safe carriage and discharge; to assure the effectiveness of securing; and for recommending and supervising loading, stowage, lashing, blocking & bracing to ensure the safe carriage of the cargoes.
Wide range of Marine Consultancy services & Project reports are prepared tailor-made to the Clients specific requirements by Experienced Consultants.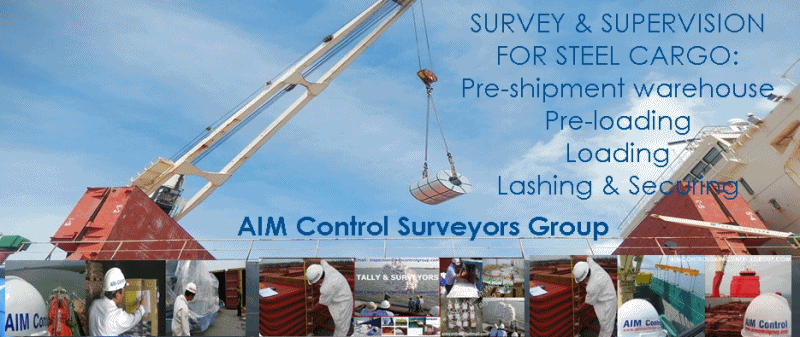 The Group of Companies "AIM Control" is engaged in performing surveys of all kinds of general cargo (including heavy lift and steel products), bulk and liquid cargo (oil and oil products, fertilizers etc.) as well as providing an independent professional advice to ship owners, cargo owners and forwarders on the carriage of loads by sea in compliance with the requirements of the International Conventions and Regulations:
Convention for Safety of Life at Sea (SOLAS) 1974";
"Code of Cargo Safe Stowage and Securing";
"Code of Safety for Vessels Carrying Timber Deck-Cargo";
"International Code of Bulk Grain Safe Transportation";
"Code of Safe Transportation of Hard Bulk Cargoes";
"International Safety Guide of Oil Tankers and Terminals (ISGOTT)".
07 main purposes of the carrying out of Pre-loading survey / Loading inspection services
To identify the condition of shipping goods (cargo) prior a loading handling (including packaging and marks).
To assessment and check of the ship's official certificates as regard to the classification and seaworthiness and verify to detail of the ship's particulars.
To check/ inspect and surveillance of ship's holds prior to loading commencement in order to determine their cleanliness, fitness and suitability to receive the intended goods.
To survey, check and supervise of loading operations and tools & equipment means used for loading.
To monitor, check and outer visual inspect of items taking notice as to the damages and/or anomalies if any.
To check and verify the stowage, lashing and securing operations on board taking notice as to the place, way and materials used. Full description of procedures and immediate notification in the event of any negligence as to the lashing.
To make notice of fact and consult to all parties the incident may be arisen to protect rights of customer.
Also supply services of counting/ tallying of quantity items loaded to be checked against the Packing List (when customers request to add more) .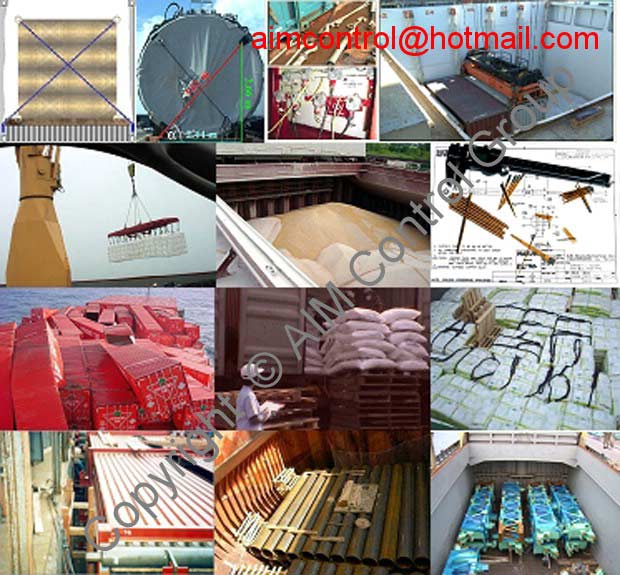 AIM Control's on the pre-loading survey
Whether the cargo should be inspected on the quay / berthing yard just before loading or in the transit shed or elsewhere prior to the ship's arrival ect.

The nature of the cargo and time factor will probably determine this. In many cases the owners, charterer or ship's agent will not know where the cargo is stored in the port or when it is to be delivered. In this case AIM Control's surveyors should be instructed to survey all of cargo to be loaded as near to the time of shipment as possible.

Information to be given to Master before the signing of the Mate's receipts and whether AIM Control's surveyors should formulate suitable clauses relating to any damage. Usually AIM Control's surveyors should be instructed to be present when the master signs the shipping documents. At the time of inspection, AIM Control's surveyors can assist with any language problems and any disputes with shippers, agents, or charterers in the clausing of mate's receipts and / or bill of lading.
AIM Control's on loading inspection:
Inspection of ship's hactcovers and ship's ventilation system (the findings of this inspection should be reported in separate report or confident side letter. This is to avoid any adverse information being disclosed if the pre-loading report is used in the cargo dispute).

Advising the Master on loading, stowage and securing

Monitoring the loading, stowage and securing.

Advising and reporting on handling damage caused be stevedores.

Advising on the tallying of the cargo and the issue of cargo document.

Advising if the cargo can be loaded in rain

AIM Control's surveyors need to have early instructions are given, AIM Control's surveyors will have time to contact the agents and stevedores to find out the exact nature of the cargo when it is arriving at the loading berth and the proposed stowage on the ship.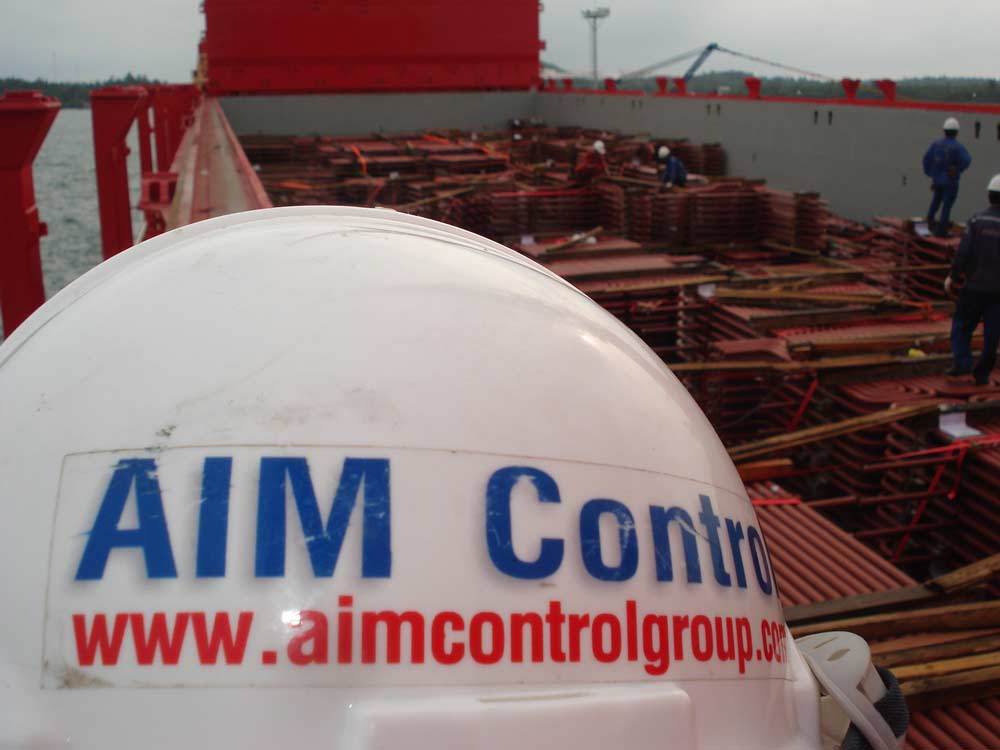 Other addition other services to the Pre-loading survey / Loading inspection
Cargo Tally of quantity and loading inspection
Quantity Tally of Cargo and loading supervision are conducted under the supervision of AIM Control provides tallying services and reject of cargo to be damaged, broken and unsuitable in the best tallying of quantity and loading supervision for ship-owners, buyers, seller . . .
Quantity Cargo Tally and loading supervision services of cargo and goods for delivery and/ or receipt.
Quantity Cargo Tally is to reckon quantity bag by bag, carton by carton, unit by unit during loading, unloading or delivery and receipt to transport in shipping line or by land. (as vessel, ship, container), Air-light, and from place to other place, the country to other countries. AIMControlGroup.com offers services of cargo tally, weight measurement to our customers to prevent to shortage of cargo quantity, damage/ loss.
AIM Control cargo tally verification and loading supervision services provide assurance that the number or quantity of goods to be shipped or received is that described in shipping documents such as the bill of lading, letter of credit, mate's receipt, or other documents. Our cargo tally inspections also confirm that material has been packed, marked and labeled accurately.
The following is our cargo tally inspectors perform a number of activities, based on your needs:
Conduct cargo tallies and supervising during loading and unloading to assure all parties that the quantity specifications and features are as outlined in the documentation.

Check packing, marking and labeling.

Monitor product marking and packing details to confirm that the material is shipped in suitable packaging.

Confirm manufacture dates, batch numbers, expiry dates, shipping marks and packing lists, supplier certificates and labels.
AIM Control cargo tally verification and other cargo and vessel services we offer globally throughout the supply chain.
Cargo Tally and stowage supervision are carried out by AIM Control during the cargo loading or discharging at ship, container and transportation means.
Usually, the only way to determine quantity of piece goods is tally of cargo while discharging or loading. We have staffs of tallymen and loading supervisors who perform professional Cargo Tally of all types of cargo. In the process of Cargo Tally we provide our client or his representative (chief officer of vessel, supercargo, ship agent) with daily reports, which contain quantitative data, weight, and brief qualitative description of the cargo. On completion of cargo operations we issue Final Tally Statement and Tally Report. The Master and Chief Officer basing on our final tally record to sign Master Ship and Bill of Lading.
Draft survey carried out to re-check the weight of shipment (referring only for cargo in bags)
Sealing of cargo holds and entry accesses carried out to be secured for goods in container & cargo holds
- For cargo in bags:

- For cargo in bulk:

- For cargo in GAS and LPG: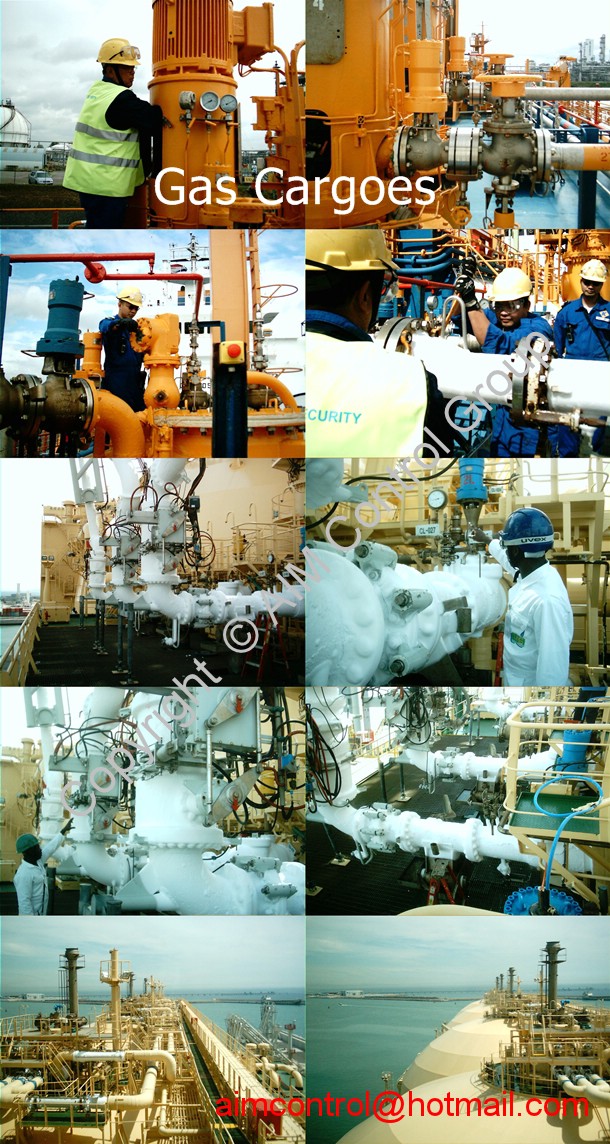 Pictorial report.
Issue of relevant letters of protest against the parties causing the damages if any in defense of our Applicant's right.
Preliminary advise to be passed upon completion of loading operations.
Production of the relevant report gathering the results obtained at the time of inspection.
Full assistance/co-operation to Forwarder's and/or Cargo Owners representative on the spot (if somebody) advising about his presence.
Also see Pre-shipment inspection for loading cargo into containers.
This is the pre-loading survey and loading supervision in namely for cargo in bags or in bulk loading into ship's holds.
We give expert professional advice on making cargo plans, methods of stowage and lashing/securing of cargoes.
- For cargo in Heavy lift & Projects