Tally Survey
Tally Survey
In transport, the tally survey services are very important, tally survey is certified the result of quantity each shipment which tallied and quality surveyed.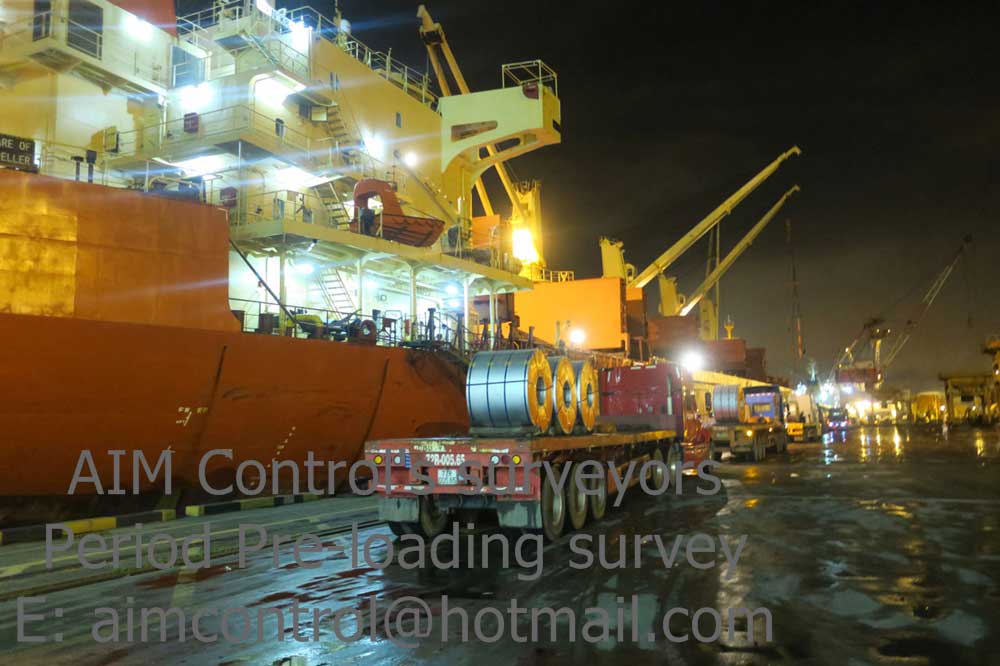 In terms of quantity and weight of shipment
The seller will deliver the goods in quantity to the carrier during that the goods are classified for stuffing into containers or load down in cargo holds of the ship at loading port. The ship-owner will be responsible for the Shortage of Quantity period that the cargo are classified for des-stuffing out of containers or unload up cargo holds of the ship at discharging port.
Therefore, in order to prevent the goods from being deficient compared to a shipping document such as the Bill of Lading, the ship owner or the insurance of ship-owner (P&I surveyors) shall be the person requesting tally survey services of AIM Control.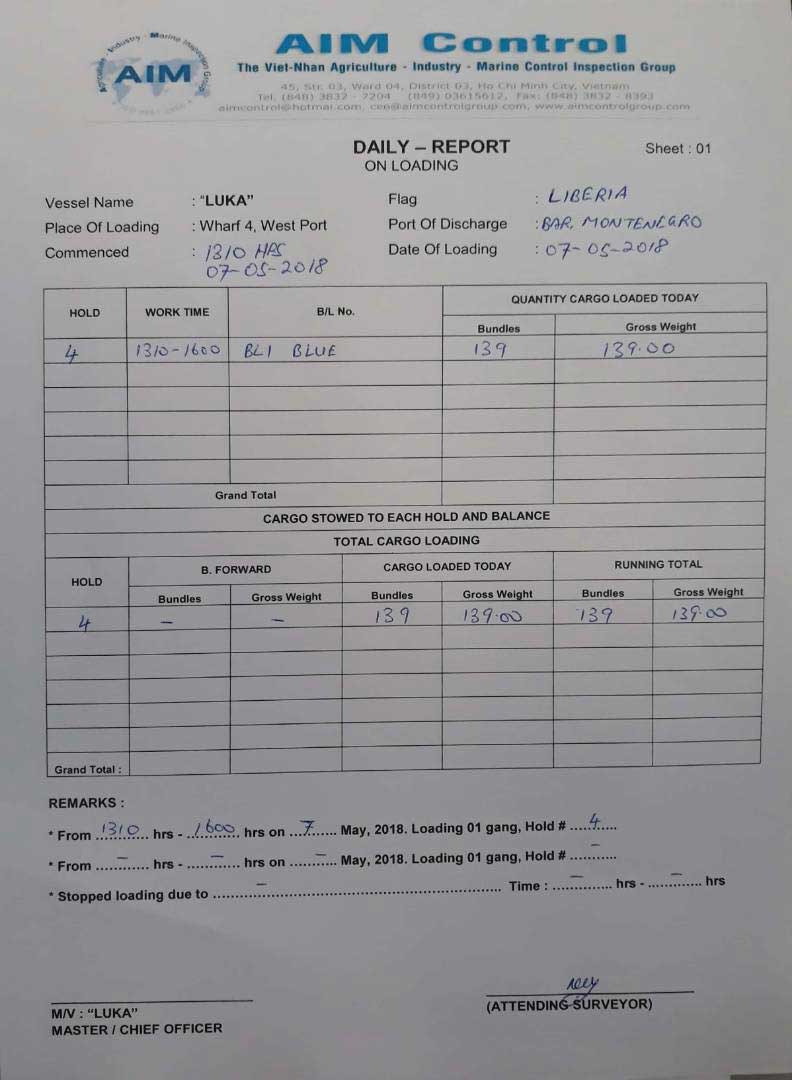 In addition, at the time the freight forwarding of delivery and receipt of the goods, AIM Control is on behalf of the shipowner shall also check the integrity of the goods in sound and intact condition, to prevent the torn, broken, moisture, cake and other problem on packing or damages / defect on quality and physical condition.
In order to either avoid the loss of cargo or a evidence for protecting of carrier's rights, the ship-owner also regularly requires AIM Control's surveyors to carry out pre-shipment inspection, sealing of container's doors, pre-loading survey and loading survey, sealing of hatch covers of vessel's cargo holds, draft survey.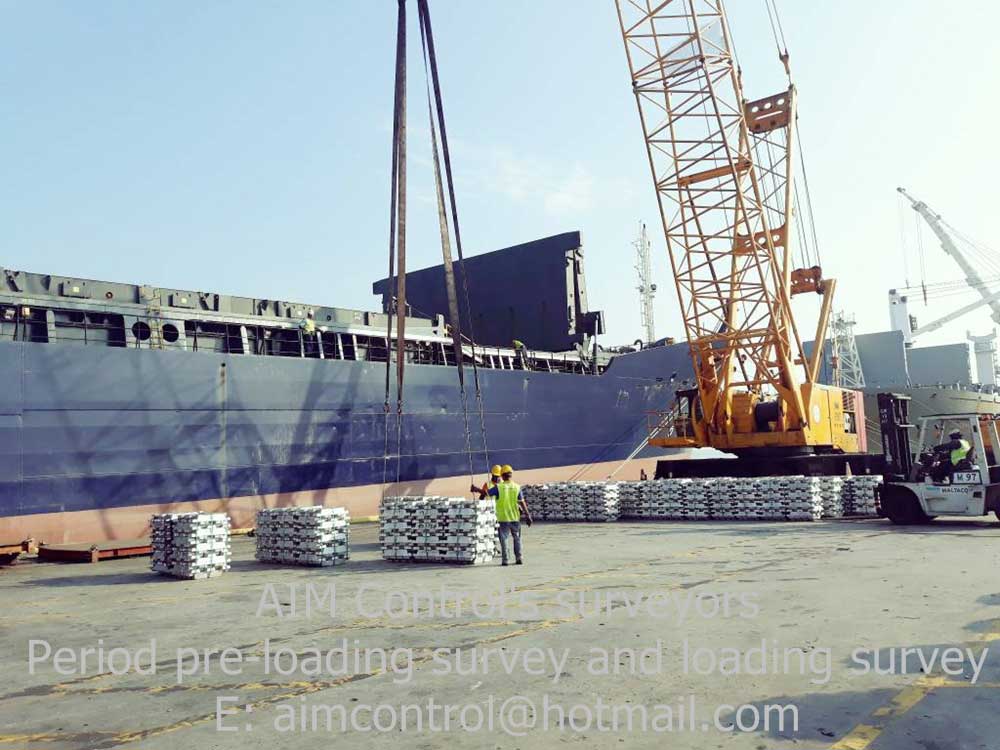 The freight, the ship-owner will deliver the vessel (or container) to the charterer (and opposite), two parties (three parties) will order AIM Control to carry out the on-hire condition survey (off-hire) with remain on board bunker survey (ROB survey).
In terms of quality and specification of goods
The ship owner will deliver the goods to the receiver / buyer. The ship-owner will be responsible for the damage of cargo period that the cargo are transported (voyaged) and at des-stuffing / discharging operating, the charterer (&/or ship-owner) who books AIM Control's prevention of loss and damage survey services to protect their rights against to the concerned parties.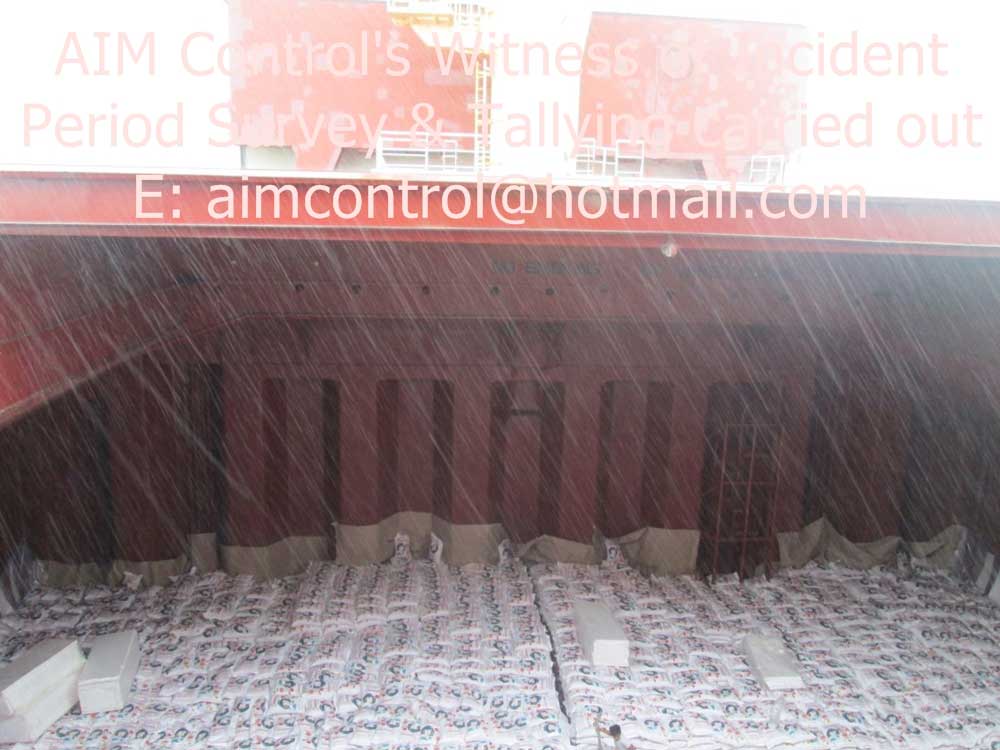 The interests and rights of all concerned parties in shipping
The PNI club, cargo underwriter, ship-owners and shipping agent usually have the same rights (mutual benefit).

The buyer, the receiver, consignee, notice party and the insurance of goods have the same interests (mutual benefit).

The seller, shipper and forwarder have the same interest (mutual benefit).

The charterer, freighter, logistics & supply chain have the same rights (mutual benefit).
And each the above parties are reciprocal (conflicting) in rights and interests.
Therefore, AIM Control's surveyors team always acknowledged this matter to expertise, consultancy and protecting a rights of customer in reasonable.
See more cargo inspection / cargo survey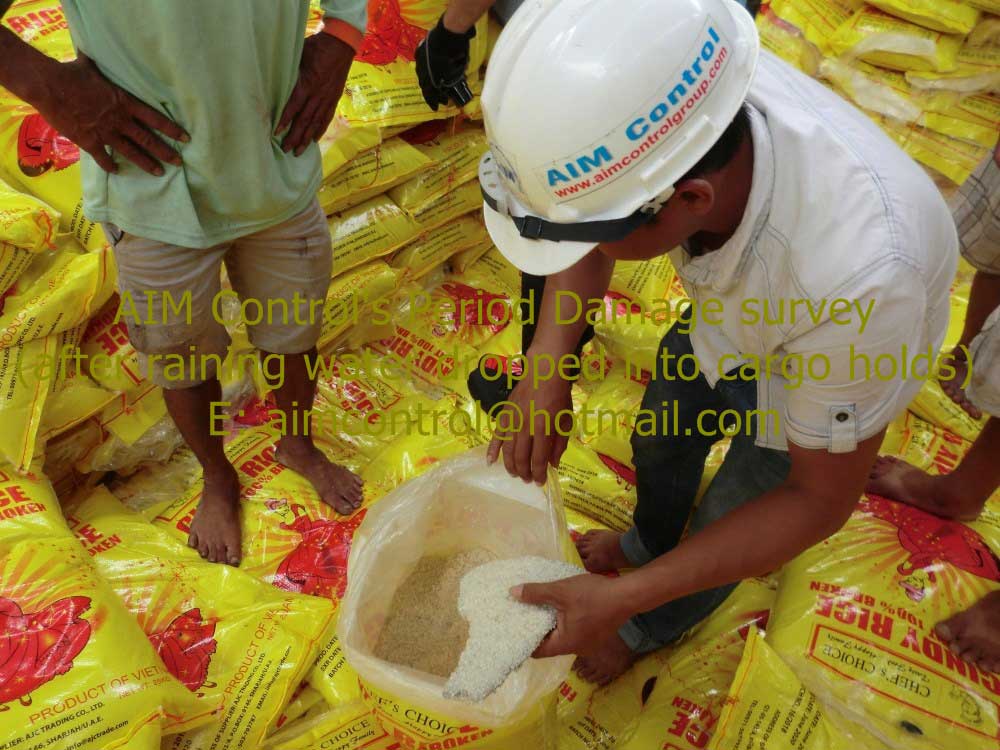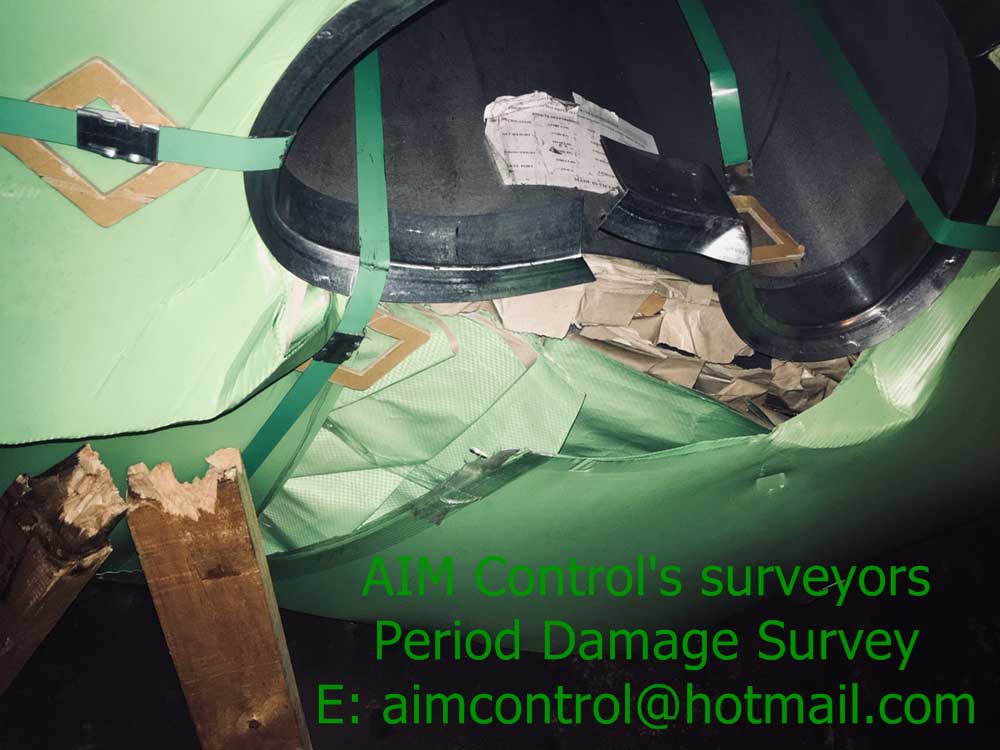 Ports locals of the tally survey carried out by AIM Control
Asia
In Vietnam as Qui nhon, Hon gai, Haiphong, Cam pha, Vung an, Tien sa, Dung quat, Cai mep, Phu my, Sai gon, Ho Chi Minh city, My thoi, Dong nai, Binh Duong, Vungtau, etc., in Chittagong of Bangladesh, in Sihanoukville of Cambodia, all of sea ports of China, Hong Kong, Kaohsiung of Taiwan, Mumbai of India, Colombo of Sri Lanka, Alexandria of Egypt, Greece, Port au Prince of Haiti, Jakarta of Indonesia, Japan, Karachi of Pakistan, Manila of Philippines, Jurong of Singapore, Incheon, Pohang, Kwangyang, Pusan, Masan, Seoul & Ulsan of Korea, Bangkok, Koh Sichang of Thailand, Port Kelang, Pasir Gudang, Bintulu, Sarawak, Penang, Sandakan, Kuantan, Yangon of Myanmar and ports of Afghanistan Brunei East Timor Japan Maldives Mongolia Russian Federation.
Middle East
Armenia Azerbaijan Georgia Kazakhstan Kyrgyzstan Russia Tajikistan Turkmenistan Uzbekistan Bahrain Cyprus Iran Iraq Israel Jordan Kuwait Lebanon Oman Palestine Qatar Saudi Arabia Syria Turkey U.A. Emirates Yemen
Europe
Andorra Albania Austria Belarus Belgium Bosnia Bulgaria Croatia Czech Republic Denmark Estonia Finland France Germany Greece Greenland Holy See Hungary Iceland Ireland Italy Latvia Liechtenstein Lithuania Luxembourg Macedonia Malta Moldova Monaco Netherlands Norway Poland Portugal Romania Russian Federation San Marino Spain Slovakia Slovenia Sweden Switzerland Ukraine United Kingdom Yugoslavia
Americas
Antigua and Barbuda Argentina Bahamas Barbados Belize Bolivia Brazil Canada Chile Colombia Costa Rica Cuba Dominica Dominican Ecuador El Salvador Grenada Guatemala Guyana Haiti Honduras Jamaica Mexico Nicaragua Panama Paraguay Peru Saint Kitts and Nevis Saint Lucia Saint Vincent and the Grenadines Suriname Trinidad and Tobago U.S.A. Uruguay Venezuela
Pacific
Australia Fiji Kiribati Marshall Islands Micronesia Nauru New Zealand Palau Papua New Guinea Solomon Islands Tonga Tuvalu Vanuatu Samoa
Africa
Algeria Angola Benin Botswana Burkina Faso Burundi Cameroon Cape Verde C. African Rep. Chad Comoros Congo Cote d'Ivoire Djibouti Egypt Equatorial Guinea Eritrea Ethiopia Gabon Gambia Ghana Guinea Guinea-Bissau Kenya Lesotho Liberia Libya Madagascar Malawi Mali Mauritania Mauritius Mayotte Morocco Mozambique Namibia Niger Nigeria Rwanda Sahrawi Sao Tome and Principe Senegal Seychelles Sierra Leone Somalia South Africa Sudan Swaziland Tanzania.