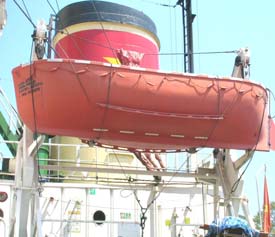 Marine Cargo survey and Consultancy
Marine Cargo survey and Consultancy
Marine Cargo survey and consultancy of AIM Control (AIM Group®) are a leader in providing Marine surveys & cargo inspection, consultancy services taken by by AIM'S marine independent surveyors, marine inspectors, superintendent, witness experts, consultant, marine warranty surveyors . . .(Capt., Master, C/O, C/E, Experts and other over 40 experience years in Maritime and Shipping).
Both purposes of marine cargo surveying and consulting:
are ensure safety in maritime and limit incidents arising

are to prevent risks and settling disputes in case of marine accidents.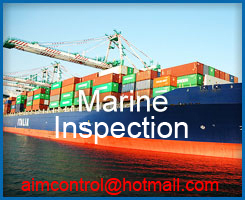 AIM Control (AIM Group®) marine cargo survey and consultancy are completely flexible and a Ship-owners, P&I Clubs, Underwriters, Logistics, Ports, Charterers, Managers, Technical Operators, Shippers & Consignee, Sellers & Buyers, Shipping Client, of course, choose to use all or only part of these . AIM Control's Marine Integrated Expert Team can consist of Captain, Master Mariners, Marine Engineers, Port State Control Inspectors, Port Wardens, Tackle Inspectors, Naval Architects, Investigators, Attorney, Hull/Coatings/Outfitting Inspectors, Marine Supervisors, Mechanical, Electrical, and Marine Safety and Security Inspectors, Cargo Surveyors and Experts, Adjusters, Claimer who carrying out the marine cargo survey and consultancy. All are selected by us to provide the highest degree of expertise and service for each project and job as per the Client's requirements. Email, Cell-phone for urgent: +84903615612
There are various scopes of marine cargo surveys and consultancy services offered by AIM to all kinds of vessels and cargoes:
A new building of vessel & Seal trail

Technical and seaworthiness

Navigating and classification

Managing and operating

Superintendent and safety

Drying and underwater

Chartering and bunkering

Lashing & securing

Weight & quantity

Cargo Condition & packing

Handling and stowage

Loading & Discharging

Lashing and sea fastening

Loss and Outturn

Incident and claim

P&I and Insurance (underwriting)

Towing and Approval

Vessel condition and Pre-purchasing

Docking and repairing

Agent and authority

Logistics and forwarding

Shipping and transiting

Types of goods and vessel

Others
​
Marine Survey – Liability
Carrier's liability

Forwarder's liability

Stevedores' liability

FOR ALL OF RISKS
Marine Survey – Vessel
Pre-loading condition surveys

Hatch cover surveys including ultrasonic testing

Others survey and inspection for all of vessel types
Marine Owner surveyor– Hull & Machinery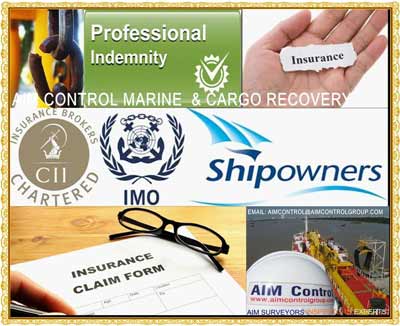 Cargo Survey – Commodity Inspection
Marine Control Analysis – Risk Prevention
Risk analysis and investigation

Warehouse/ terminal inspections

Project cargo

Others
​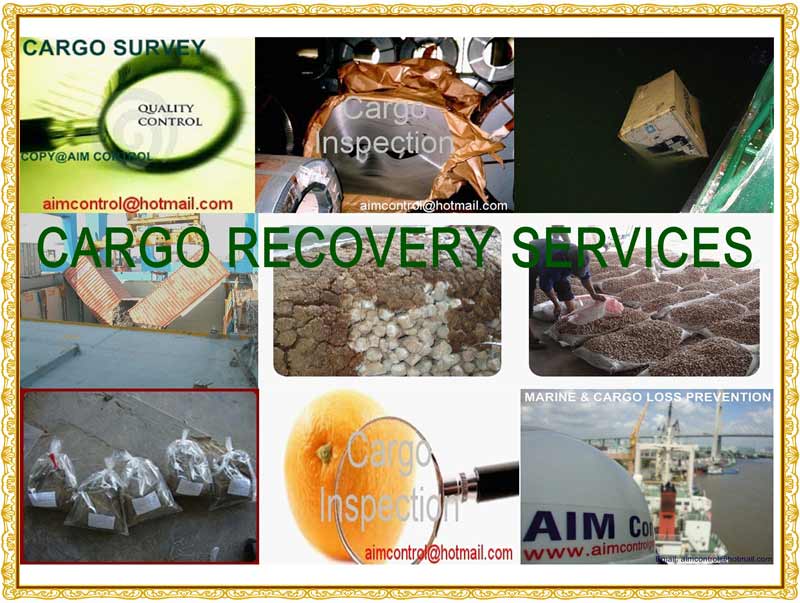 Whatever your needs, our Marine cargo survey and consultancy Integrated Systems can find offer you a solution that is right for you!
Ship Owner representation for specific marine cargo survey.

Project & Oversize marine cargo survey and superintendence.

Vessel Chatterers interest marine cargo survey.

Ship Owner's Marine Insurance coverage surveys.

P&I Club Correspondents.

Cargo Insurer's representation surveys.

Ship & Cargo pre shipment verification.

Cargo and project pre load securing surveys.

Marine Insurance assessors & surveyors.

Marine and ship Chartered Engineers.
AIM Control (AIM Group®) Marine Surveyors and Consultant Team Group's are a marine cargo survey expertise. All grew up "loving life on the water". All are currently Navigation licensed and experienced Captains, C/O, M/E so they know first hand the "pleasure" of well appointed of Client. They all further honed their skills working as marine surveyors, consultants, refit managers and new build consultants.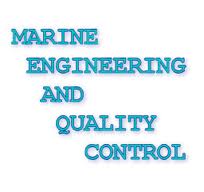 Working together, each partner has earned the respect of the other surveyors and they continually share the knowledge they have acquired during their combined 100+ years of professional experience on a variety of vessels. Aim Control's Marine Surveyors and Experts, not only shares their knowledge with each other, but they each thoroughly explain in detail every aspect of their work to clients before, during and after a surveying
Main activities of Marine Cargo survey and Consultancy
Pre-Purchase Condition Surveys
A pre-purchase survey is a thorough inspection of the marine vessel's structural and watertight integrity, system's installations, and operating condition, as well as performance. A comprehensive report is issued which includes an equipment list, specifications and detailed list of deficiencies and recommendations. Replacement and market values [in US dollars] are assigned to the vessel. Most lending institutions and insurance companies require a pre-purchase survey.
New Ship Construction Consultation and Surveys
New ship construction surveys and supervision are conducted on a progressive inspection schedule throughout the ships construction. Inspection includes observations of the structural integrity of the hull and machineries, superstructure, installation of systems, and cosmetic fit and finish of the vessel upon completion at shipyard in Vietnam and Global.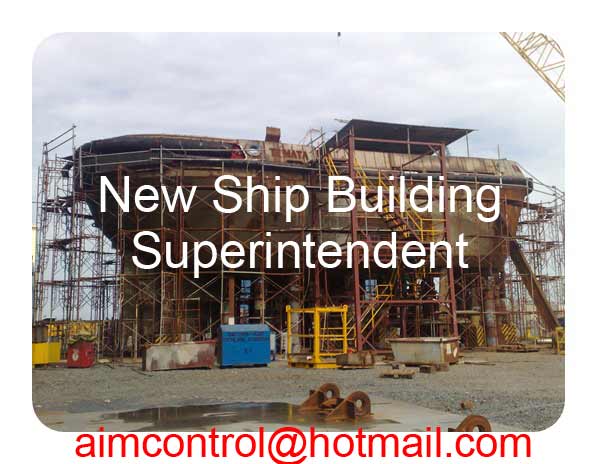 Marine Ship Evaluation Surveys and Appraisal
Insurance ship evaluation and appraisal are conducted to determine marine risk and value of a vessel, and are often used for re-insurance of vessel.
Financial Marine Vessel Evaluation Surveys
An inspection to determine the marine vessel's value is conducted primarily for refinancing, estate settlement, and divorce asset value.
Customs Surveys
Customs surveys are conducted on foreign registered ships that are being imported into the Vietnam or others in order to determine value for duty [tax] assessment, synchronization.
Ship's damage surveys
Ship's damage surveys and inspections determine the scope of damage and aid in the formulation of a repair plan. Progressive inspections of the repair work are often requested, along with a final inspection of completed repair work.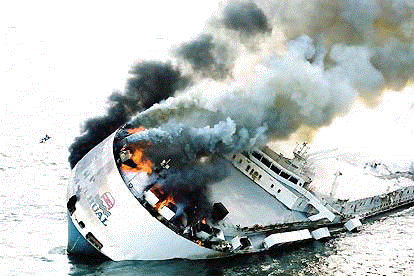 Ship maintenance Inspections
A list of maintenance recommendations of ship is compiled in order to prioritize maintenance items. This is often conducted prior to the marine vessel's scheduled shipyard service.
Audio Gauge Marine Survey
Audio gauge testing is conducted to determine deterioration or "wastage" in aluminum and steel shell plating of ship, structure/members and tankage.
Moisture Testing
A non-destructive moisture meter determines moisture content in fiberglass lamination and wood. A moisture inspection is necessary prior to final lay-up after a blister repair.
Ship and marine cargo insurance claim Consultation
Ship and marine cargo insurance claim consultations and adjusting are conducted to verify the scope of damage and settlement issued by an insurance adjuster
Inspection of Ship Repair Work of Ships
Inspections of Ship repair work are conducted to attest to the integrity level and cosmetic quality of shipyard and/or sub-contractor repair work.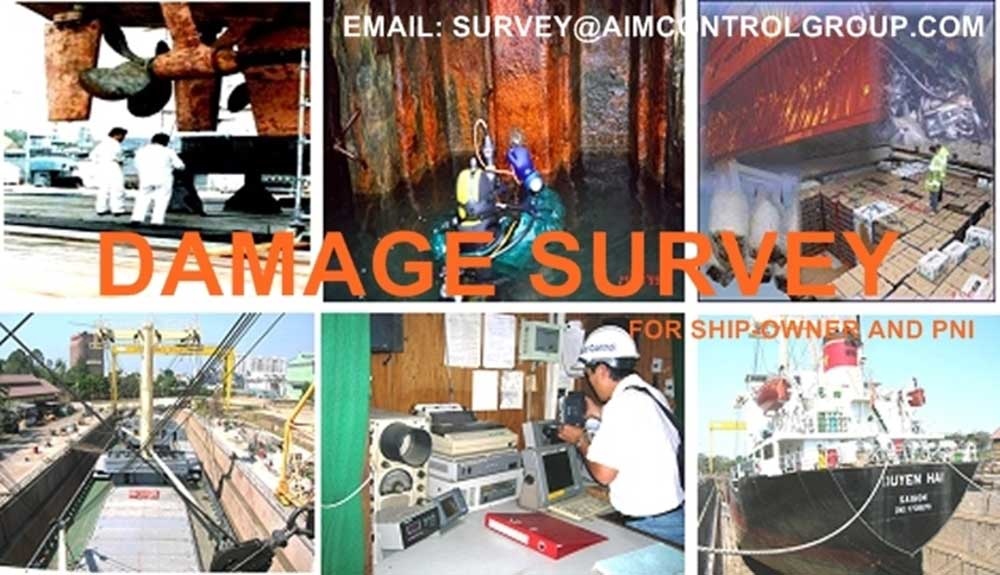 Hull Bottom Inspection and Main Engine Survey
Hull bottom inspections are conducted to ascertain the integrity of the hull, Identify any damage due to groundings, galvanic action, and normal wear or contact with submerged objects, and check for proper alignment of the running gear, H&M survey.
Consultation
AIM Control (AIM Group®) Marine Surveyor Group provides consultation in all aspects of vessel building, vessel operation and vessel repair.
Marine Casualty Investigations
Marine casualty investigations are conducted worldwide to determine the cause or circumstances leading up to a marine casualty including sinking, grounding, collision and fraud.
Marine warranty survey and approval of certificaiton
The marine new voyage, tow-in-line in fleet at sea are carried out by AIM marine warranty surveyors and team of expert in towing, securing and lashing before in safety before approving of certificates.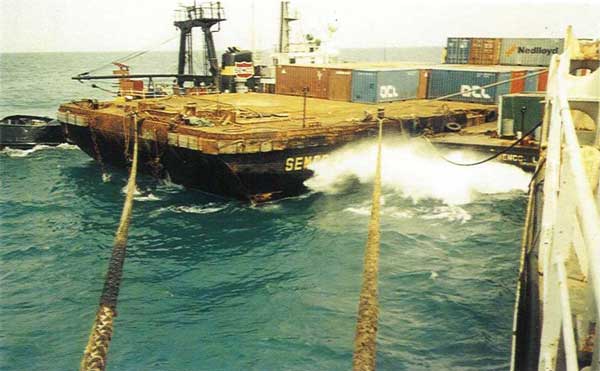 Pre-loading survey/ inspection
Pre – loading survey is the actions to control the ship's hold's cleanness, free-smell and hatch cover's watertight before loading and the vessel's condition is suitable for voyage at sea.
Cargo Tally of quantity
What can be done Quantity tally of loaded cargo by us? Unloaded goods and loading cargo tally are to reckon quantity bag by bag, carton by carton, unit by unit during loading, unloading or delivery and receipt to transport in shipping line or by land. (as vessel, ship, container).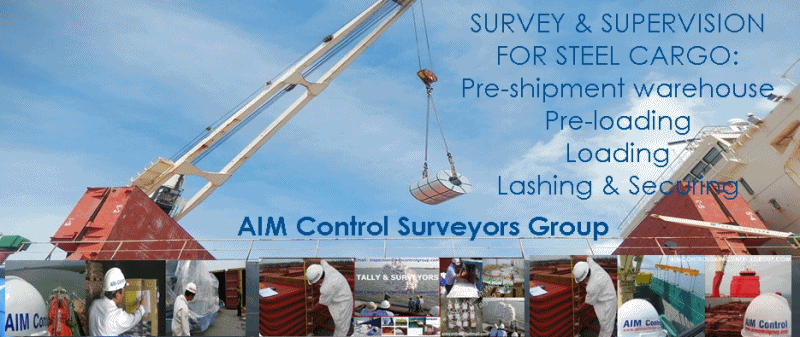 Loading supervision and discharging survey
What can be done Loading supervision by us in marine cargo survey ? Loading survey and supervision are visual quality inspection, packing & marking inspections, random weight checks, and some specification of goods measurement as sizes, moisture, quantity tally of cargo loaded into ship's holds upon delivery / receipt at port or harbor and anchoring.
Our discharging survey is also to confirm the figure of cargo received by consignee and outturn of cargo as well as the estimate the extent of damage and loss of cargo.
We have an independent inspectors, marine surveyors and consultant experts providing the maritime survey and consultancy as well cargo & ship inspections to issue report and certification based in Vietnam, China, India, Korea, Singapore & Asia, Italy, Germany, U.K Russia & Europe, the Middle East, Brazil, Chile, Argentina & ect., Anywhere of Countries to protect your orders in good condition.
AIM Control's Marine cargo survey and consultancy services
Professional Reports Delivered within 48 hours of Survey Completion

Highly experienced surveyors and marine engineers

Full professional indemnity insurance

International Maritime Qualified surveyor

Tailored to suit your requirements

Competitive quotes for an inclusive service
Provided in the Vietnam, China, Korea, India, Singapore, Malaysia, UEA, Greek, Saudi Arabica, Asia, UK, Italy, Germany, Spain, Russia, Europe and Brazil, Chile, US, Canada & Global!
In Marine field, our marine surveys and cargo inspection are carrying out on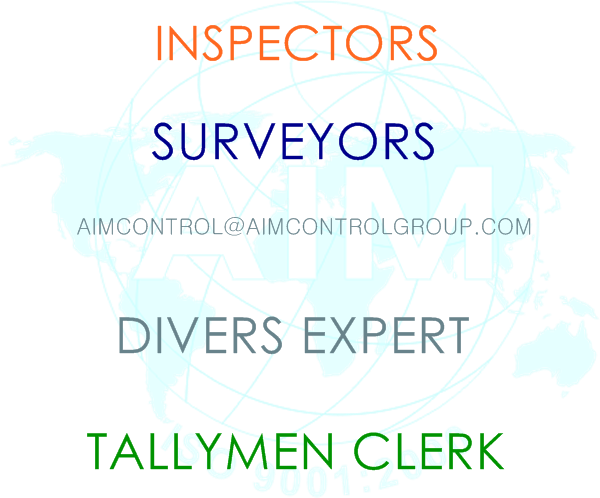 AIM Other Marine Cargo Survey and Consultancy in Shipping
Marine Surveys:

Marine vessel inspection and survey

Marine cargo survey surveyors

Cargo Tank Inspection

Draft Survey/Inspection

Issues of Ullage & Weight survey/inspection

Cargo Contamination Investigations

Loading / Discharge Pumping Inspection/Survey

Tank Calibration Calculation & Issues

Approval & Issues of Quality & Weight Certificates

Bunker Survey/Inspection

Crude oil vessels Survey/Inspection

Consumer Goods Survey/Inspection

Hull & Machinery damages inspection/Survey

Supervision, Survey of repairs

Paint & Coatings, Corrosion inspection, Survey

On-hire survey, Off-hire survey & Full condition survey

P&I Survey/Inspection

Dry-docking Survey/Inspection

Superintendents

Ship Register Survey/Inspection

Malta Flag Inspection/ Survey

Marine consultants

Projects of new shipbuilding supervision and witness

Free gas Inspection

Damage And / Or Loss cargo survey

Loading supervision

Damage survey services finding causing by collision, and extent of damage/loss

Approval of towage & stowage, lashing survey/Inspection

Seaworthiness condition Survey/Inspection

On-hire survey for containers

Investigation of causes of pollution

Reports to damage extent of damage or loss

Study to transport feasibility

Superintendence to handling & stowage

Bulk cargo weight Survey/Inspection

Weight, Packing inspection and supervision

Quantity tally

Out-turn cargo survey
The videos taken at the site of AIM Control Pre-purchase ship / vessel condition survey / inspection:

The marine cargo surveyed and consulted videos taken at the site of inspection, survey and supervision during AIM Control surveyors and inspectors conducted the marine cargo survey on Loading / unloading / Lashing / Securing for Super Project Cargo in over-weight and over-sizes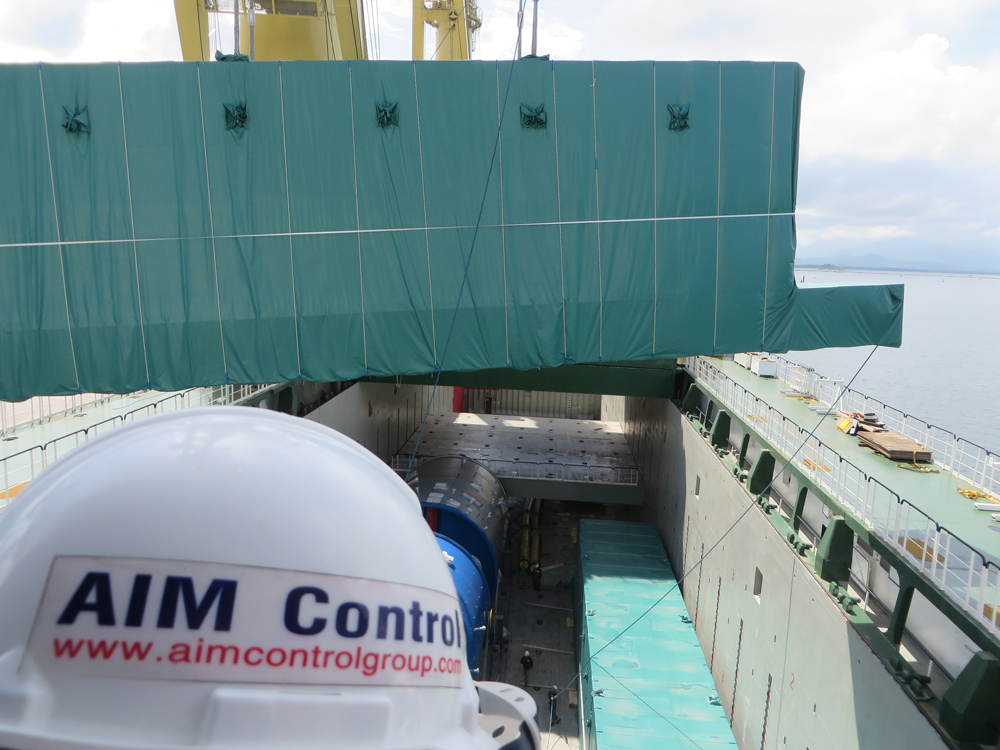 Marine fuel and oil surveying for bunkering, remaining on board and for on-hire or off-hire
AIM Control's UWHC & Diving works
AIM Control's tally control and surveyors
AIM Control's damage and loss marine cargo surveys and consults
The above mentioned AIM Control's main marine cargo survey and consultancy inspection services:
See more AIM Group® Marine and Offshore