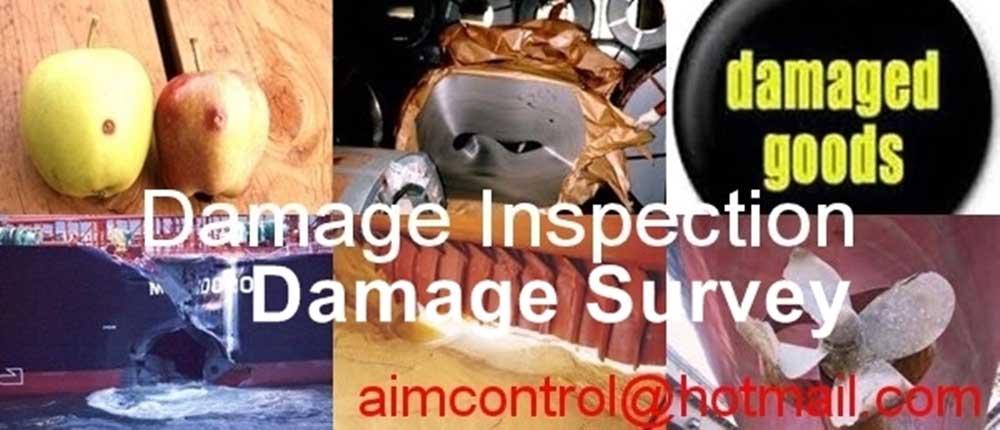 Damage survey services
Damage survey services
Definitions
Damage survey services is an inspection by AIM Control's damage experts regarding to the damaged and for which an claim and dispute have been made between two parties (or others), in order to determine the extent and cause of damage. Email: survey@aimcontrolgroup.com, Cell: +84918615612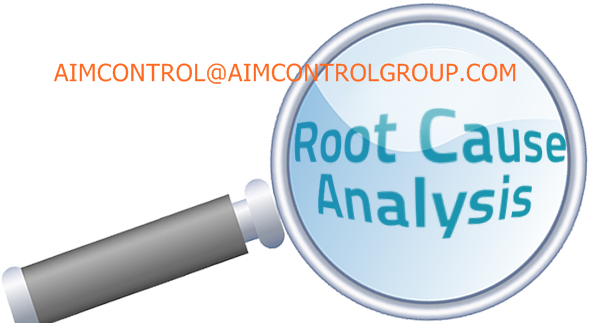 Purposes damage survey services
The purpose of a damage survey is found out the cause of damage in root, the extent of damage in actual, method of prevention loss / damage may be arisen, adjusting of claim as well as recommendations and estimates the costs, salvage & negotiation with professional consultancy.
Also measurement of all risks to be prevented in the future.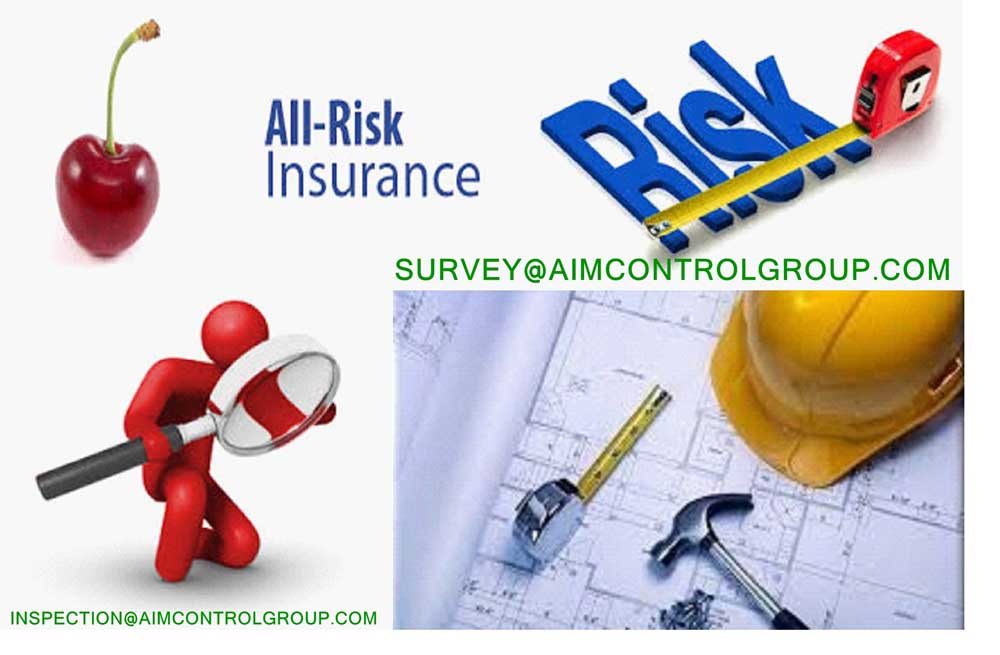 Scope of damage survey services
First is Damage survey in Transportation
Second is damage survey in Insurance and
Third is Damage inspection in Trade / Business.

Damage survey services in Transportation/shipping
In transportation, the objects are goods, commodity, equipment, product, . . .are transported from this place to other place, the risks factors may be arisen to cause damage and loss on it but nobody could be known root of damage cause and damage extent.
AIM Control offer an independent experts and damage surveyors who have responsibility to investigate these damages and losses to the object or shipment in transportation period to report and certify the root of CAUSE, EXTENT of damages and losses, SALVAGE and others for customers are ship-owners, Chatterer, Ship Manager, Buyers, Sellers, PNI and others parties who request AIM Control's damage survey services.
Ex: Some of the typical types of damage survey / losses investigations include:
Boat Trailer Accidents

Leaking Fuel Tanks

Fire / Arson

Pollution Mitigation

Severe Weather

Sinking

Weather

Indifferently

Enemy sabotage

Nature of the goods

Collision

Allision

Groundings

Striking Submerged

Objects

Mechanical Problems

Negligence

Natural disasters

Strikes

External others factors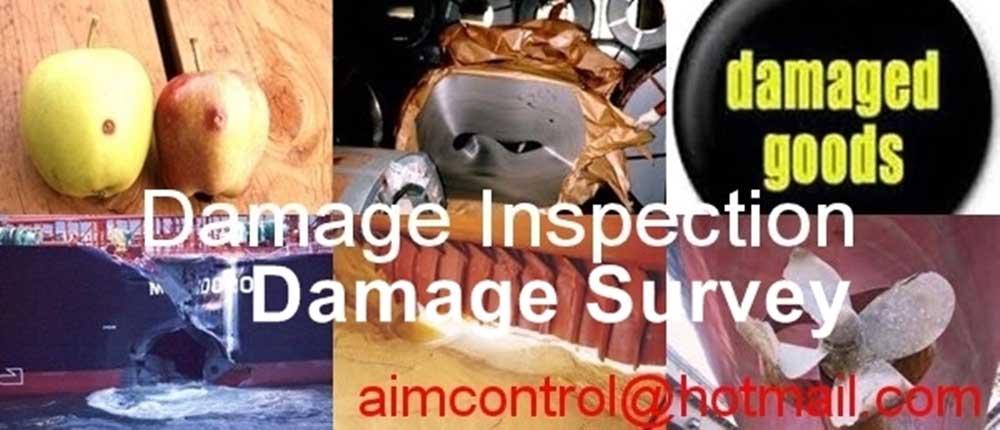 Ex: A damage survey report typically includes:
Reported circumstances of the damage

Statements from owners, operators and witnesses

Witness and Identification, description

Description of damages

Opinion as to the cause of loss

Review of repair estimates for reasonableness

If no estimates, Preparation of a Damage Appraisal

Pre-Loss and Post-Loss valuation

Salvage

Others actions
See more the AIM Control's Damage survey for Shipping=>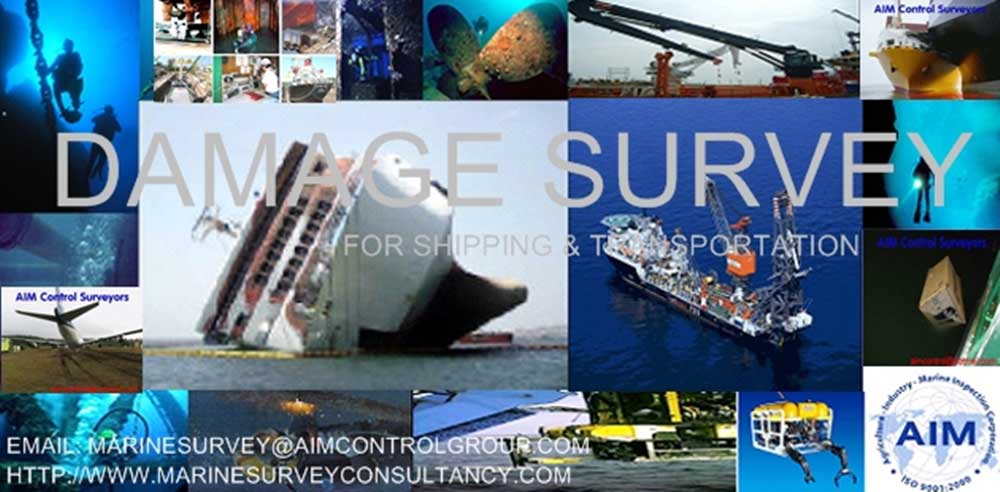 Damage survey services in Insurance and Claimer
In insurance and insured, an object or shipment is covered via Insurance Policy on all risks or partial risk from warehouse of seller to warehouse of consignee (buyer), from loading port to discharging port, at sea, from place of delivery to place of receiving, when goods and cargo are found damaged and / or losses based on statement, as Marine Cargo Insurance Surveyors or Ship Goods Claim Inspectors, AIM Control's damage experts will conduct the damage survey in insurance companies or claimers to assess the damages and losses to damage goods.
See more the AIM Control's Damage survey for Insurance and Claimer=>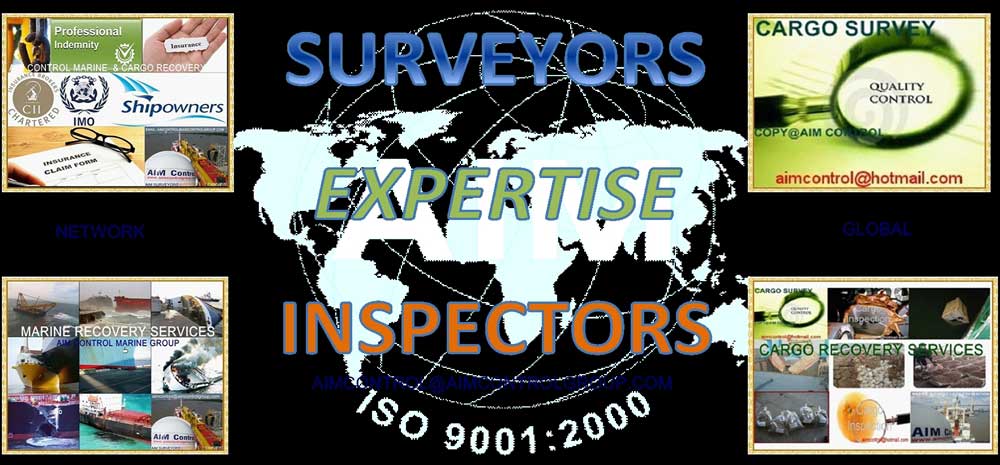 06 main steps of AIM Control carrying out one job of Damage survey for Insurance underwriter or Claimer
Report the loss or damage immediately upon taking delivery of cargo. While the shipment is insured, you should first contact your insurance company and report the loss or damage to them, and then notify

Survey for the damaged cargo (preferably while the cargo is still untouched). If possible, this should be a joint survey together

The extent and possible cause of the damage have to be considered before submitting a fully-documented claim with your insurance company.

A well-documented claim will facilitate the handling process and speed up the outcome, therefore the documentation should be consisted of the followings in your claim. Statement of claim (claim amount and cause of damage)

When receives the claim survey requirement, we will acknowledge receipt and the claim will then be processed. The time limitation of acceptance will be one year after delivery of the Goods or the date when the Goods should have been delivered according to the terms and conditions of Yang Ming's Bill of Lading and/or related international/local law.

AIM Control confirm you know our findings as soon as possible. In general, the claim will be assessed according to legal liability as Bills of Lading, tariffs, and by-law and/or communication with claimant due to extreme circumstances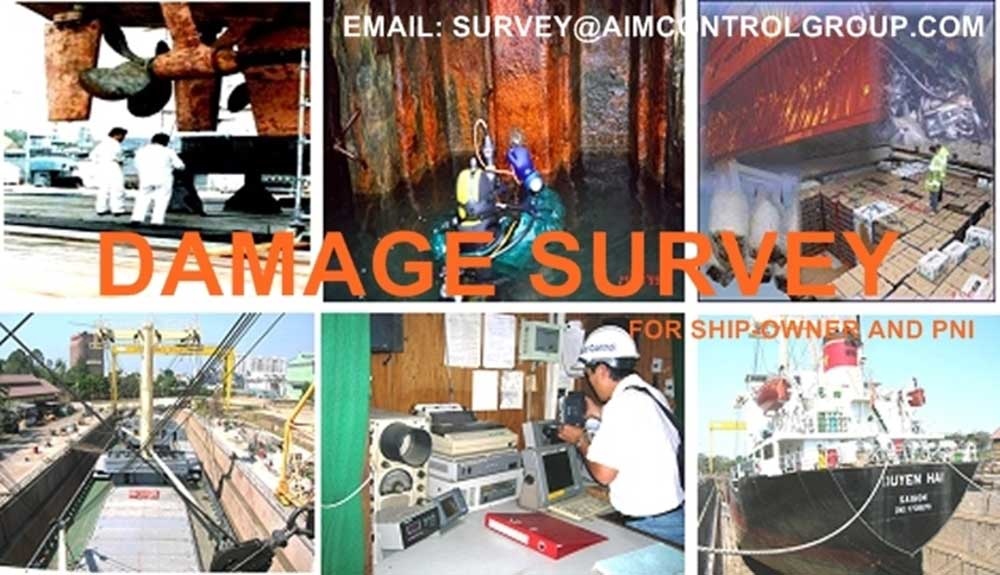 Damage survey services in Trade / Business
In trade and business, an object or shipment is traded buyer and seller via PO/ Sell & Buy Contract. While quality and other standards of object or shipment deviated from commitment / contract, as third party inspection, AIM Control's damage inspectors will conduct the damage survey to find the deviated and issuance the quality survey report on witness.
See more the AIM Control's Damage inspection for Trade / Business=>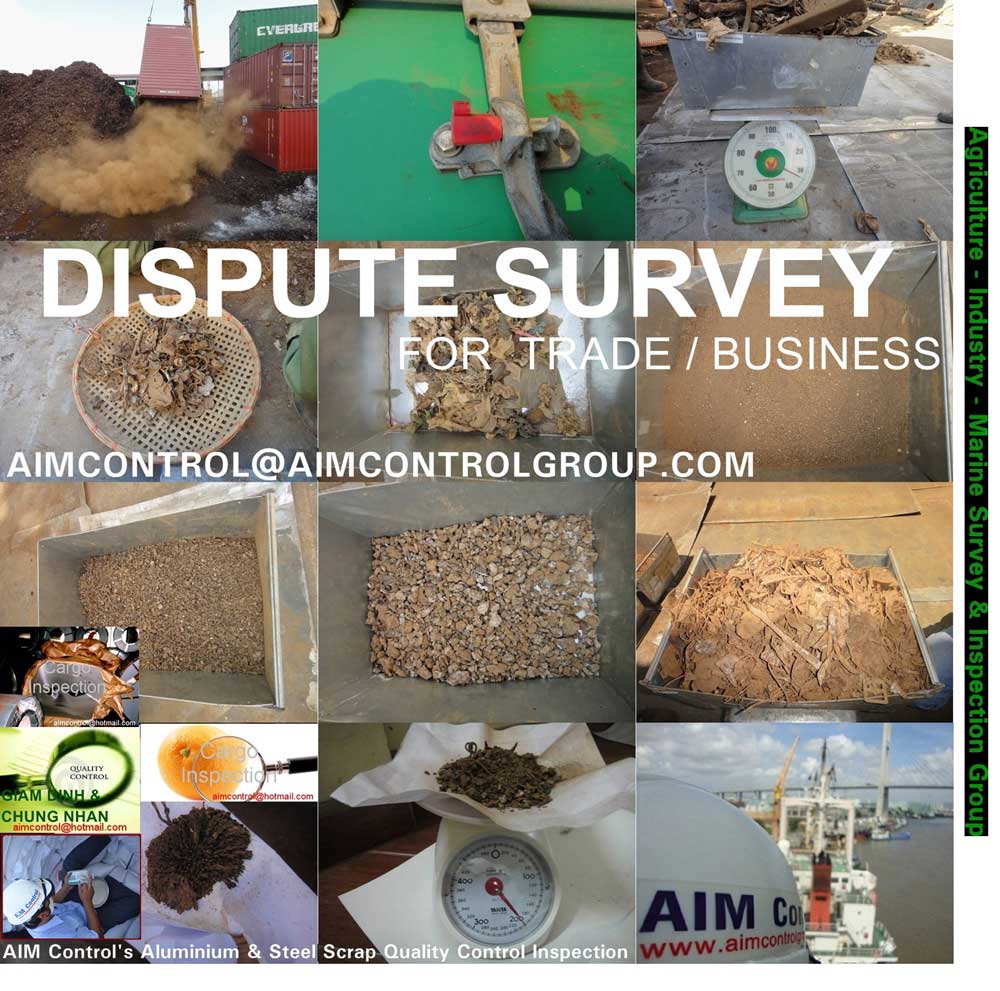 Damage investigations to objects
H&M damage survey

Vessel collision damage survey

Cargo Damage Survey

Goods damage control

Loss Adjusting

Dispute damage survey

Surveying Marine Damage

Insurance Surveys

Damage Assessment survey

Marine Damage Surveys

Damage investigation

Damage consultancy

Ocean Cargo Loss or Damage Survey

Damage surveyor

Damage cargo surveyor / inspector

Damage marine surveyor
Damage insurance surveyor

Damage independent surveyor

Damage claimer surveyor

Damage Expert

Loss adjuster

Damage surveying

Certificate in Cargo Surveying

Investigation and ascertainment of damage

Vessel Damage Surveys

Investigations and Casualty

Survey of ship structural damage

Damage survey to Fertilizer & agricultural product

Damaged survey to Goods Claim

Survey & Claims Settling

Insurance Adjusters Survey

Hull Damage Survey

Machinery damage survey

Cargo damage survey

Commodity damage survey
Product damage survey

Consignment damage survey

Damage claim survey

Damage dispute survey

Damage survey for insurance

Damage survey for buyers

Damage survey for ship-owner

Damage survey for chatterer

Damage survey and loss prevention

Dispute survey for seller

Third party survey for Court

Salvage for damage of cargo

Salvage for damage of vessel

Salvage for damage of properties

Ascertain circumstances and cause of the collision

Inspect damages suffered by both ships

Daily checking of repairs owing to the collision

Determinate the extent of damages suffered by the ship

Various meeting on board and with the parties

Give assistance to any P & I Club requirement

Preparing and send preliminary reports

Issue final report

Bad Weather Hull damage

Ascertain circumstances and cause of the damage

Examination of all damaged parts
The relative actions of surveying as Damage Control and Loss Prevention
For dry cargo supervision:
Draft Survey

Tally services

Re-Weighing

Supervision of Loading / Discharging

Superintendence of Dry Bulk Cargo

Pre-loading Cargo Survey

Quantity / Quality Verification of Goods

Loss Prevention Consultation & Practical Solution

Lashing / Choking & Securing Supervision / Assessment
For liquid cargo assessment:
Ullage Survey

OBQ / ROB Measurements

Measurement Survey on Shore Tanks

Bunker Survey

Liquid Cargo Damage Survey

Supervision of Loading / Unloading
For non marine investigation:
Site Survey

Inspection on behalf of Underwriters, P & I Associations.

Consultants & Assessors

Inland Warehouse / Silo Cargo Inspection.

Marine Survey

On / Off Hire Survey

Hatch Cover Watertight Testing

Suitability Survey

Holds / Tank Cleanliness Inspection

Sealing / Unsealing Hatch Covers & Entries

Salinity Testing

Investigation of Marine Accidents

Technical Examination of Vessels
Thank you!