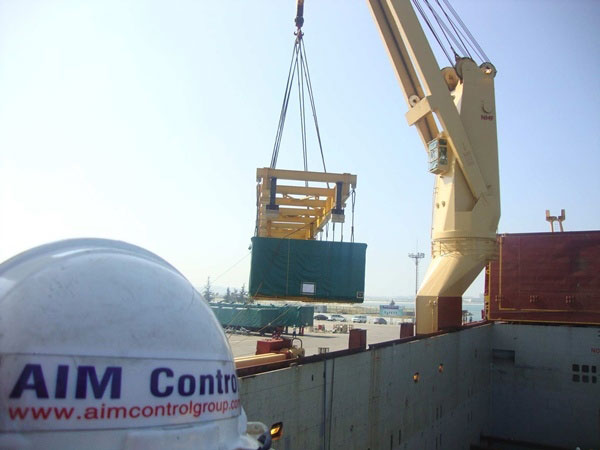 Heavy lifting control surveyor
Heavy lifting control
In maritime, AIM Control Inspection Group is expertise to offer the heavy lifting control & survey services to goods as meeting, pre-loading & loading, lashing, unloading, etc.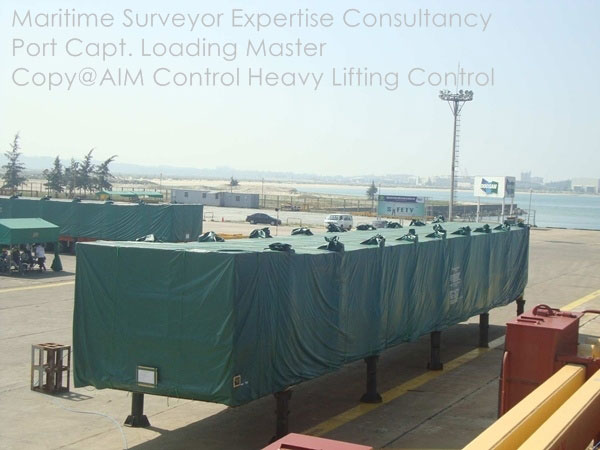 projects of cargo

super cargo

roro cargo

over size cargo

overweight cargo

offshore & refine cargo

gas & oil project cargo

lash & boat subject

plane & its parts

cranes and its accessories

army engineering equipment

others
In AIM Control's heavy lifting control & consultant also consisted of operation of loading control on stowage, lashing consulting & keeping and securing, tallying clerk & supervision and for
By the side, we also identify the risks on loading and unloading of heavy lifting to prevent the loss and damage for heavy lift cargo
AIM Control heavy lifting controller also verify the control damage on each packages of heavy lifting project cargo to make the report to client in time and exactly.
To investigate out and hold the responsibilities of party who may cause the damage and loss for heavy lifting goods.
Other hand, AIM Control offers the measurement of packages volume of heavy lifting shipment for calculating freight rates.
The heavy lifting control certification of AIM Control covered at all of locals and positions as:
from manufacturing of seller / supplier to loading port

loading port to unloading port

from unloading port to fields of project.
monitoring of the above ways of transport in circles
AIM Control also provides the Survey of towage approval certificate, cargo goods survey

Expertise heavy lifting control experience
AIM Control's marine warranty surveyor of heavy lift control will calculate GM of vessel, forces of lashing in vertical and horizon to consult marine ship master, cargo chief mate, . . .for stowing, lashing in suitable for voyage's safety at sea and truck transported by land.
not only AIM Control's marine divers of heavy lift control will dive to inspect for underwater of barges, ship, boat before loading but also to tie wire, insert wire, rope for loading.
Heavy lifting control key personnel
AIM Control conducted jobs of heavy lifting controlling expertise over 30 years under professional actions of loading master, port Capt., expertise and experience marine surveyors to ensure safety of heavy lift goods.
See more: heavy lifting control surveyors
AIM Control's heavy lifting control aims to protect the ultimate benefit of our customers.