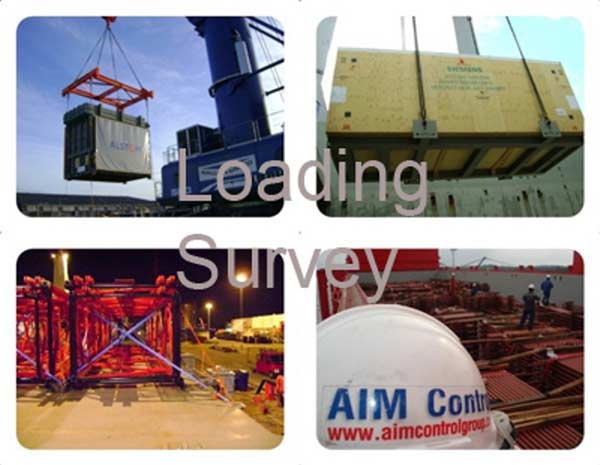 Loading and discharging supervision inspection
Loading and discharging supervision inspection and tallying services
To ensure your shipment is safety and meet with your P.O as the agreement with all parties, what do you need?, only request us to provide Loading and discharging supervision inspection services and certification for you. AIM Control can conduct your requirement at anywhere of the global.
AIM Control's Loading and discharging supervision inspection and survey carried out to ensure the intended cargo, products, goods condition loaded/unloaded, the loading supervision may needed. Email: aimaimcontrol@aimcontrolgroup.com
aimcontrol@aimcontrolgroup.com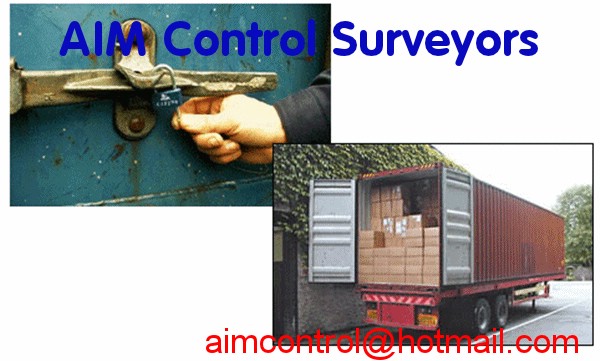 Loading surveyors / Discharging inspectors of AIM Control Inspection Group also has particular experience in assisting with the preloading, loading and unloading process, the subdivision of merchandise and the control of storage and consignment of maritime goods variety as a steel products (In particular steel coils both hot and cold, etc.), as well as the crude oil, supercargo, heavy lift cargo, product of packages, liquid cargo, bulk cargo, bags cargo. . .
In particular of loading and discharging supervision inspection survey and tallying services
Vessel's holds Inspection;

Stowage control;

Visual inspection during loading and/or unloading;

Control on reloading of merchandise toward the final destination (trucks and railway wagons);

Tally inspections (controlling of correspondence i.e packing lists and possible marking for subdivision in piles of coils, iron billets, slabs, wire rod, plates, etc.);

Determination of weight by means of Draft Survey and/or weighing scale and/or automatic scale with use of conveyor belt

Samplings according to international standards.

Advice on maintenance of cargo integrity

Condition inspection

Sealing / unsealing

Prevention loss/damage to cargo, goods, products

Letter protect report to Master, Concerning parties on loss/damage arising

Others
Your benefits: Reduce the potential risk.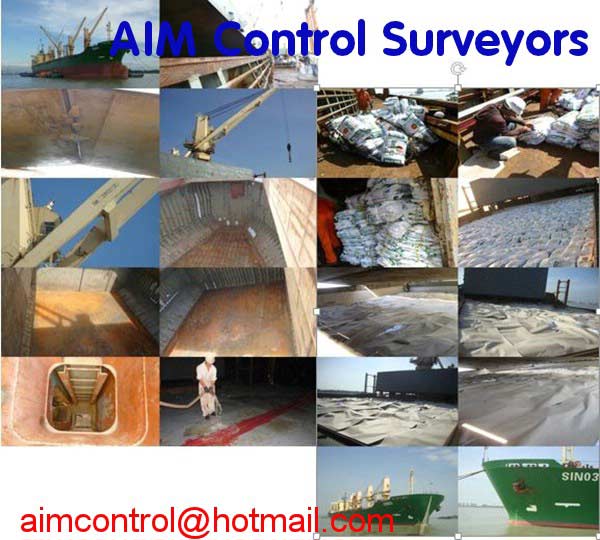 Supervisory / overseeing surveys
Our Surveyors, inspectors may sometimes be called in to advise ship-owners, chatterers and shippers with regard to certain types of cargo and its handling. More often than not, however, they will be instructed to actually oversee or supervise its handling in which case they will be acting clearly as an agent of their principal.
Also see our supervisions to some of cargoes loaded and discharged
Pre-shipment Inspection/ surveys
Inspection of cargo or the compartment where it will be stowed before loading. Ship-owners and chatterers sometimes call for a survey to be carried out at a shipper's premises so as to gain a better understanding of some unusual commodity offered for shipment. Occasionally surveyors may be called upon by shippers to advise on packaging and handling where shippers are unfamiliar with a new trade. But the more usual situation is for a surveyor to be retained for this purpose by the shippers' underwriters. P&I Clubs often call for pre-shipment surveys for cargoes that commonly give rise to claims on ship-owners. Steel is commodity which presents problems with regard to rust and care is needed in making sure that bills of lading are appropriately claused.
Care must be taken to describe accurately The pre-shipment condition of the cargo must be accurately the extent of rusting on each steel coil described on the mate's receipt and bill of lading.

Loading surveys
This activity includes compiling preliminary stowage and final cargo plan, monitoring of all stages of loading, control for stowage and securing of cargo in holds. Both ship's surveyors and underwriters' surveyors may be involved with these surveys. Loading surveys may be required as an extension to service provided above or may stand alone.
Securing / Lashing surveys
Surveyors are often called upon to inspect the securing of cargo, both in a ship and in a container. In a conventional ship this is usually the function of the ship's surveyor who certifies that the ship-owner or chartered has taken all reasonable precautions to stow and secure the cargo for the forthcoming voyage. In a container, unless packed by the ship's representatives, it is more likely for the survey to be carried out by the shipper's or underwriter's surveyor. Its purpose is then to endeavour to establish that, if movement damage occurs in transit, it has been caused by actions of the carrier and not by the shipper's inadequate securing.

Discharge / Out-turn surveys
Unloading/ discharging Survey / Supervision / Inspection, a surveyor may be called in to report on the condition of the cargo, when it arrives at destination. This may involve no more than an inspection of a particular commodity, perhaps a consignment of machinery or other goods , which may be susceptible to damage or which has suffered known damage in stow. If there is known to be a problem of damage from heavy weather on a voyage, or any other causes, surveyors will often be instructed to attend a discharge survey on behalf of the ship and possibly also for the receivers. Even if there is no known damage receivers, or more probably their underwriters, knowing that a cargo susceptible to damage, will often commission a discharge survey as this may later make it easier to pin-point liability for any damage.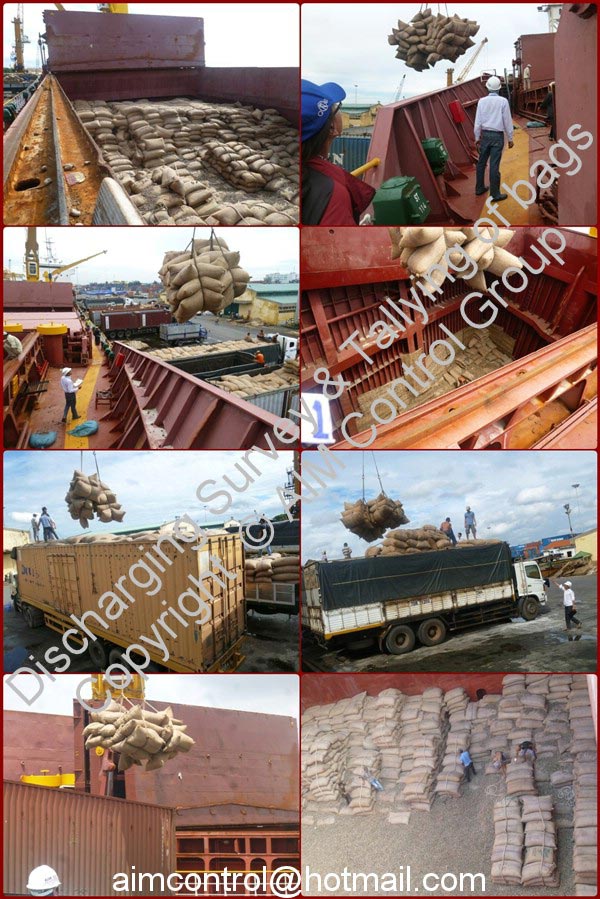 We are a leader in providing commodity inspection services, marine survey, tally, certification, P&I Correspondents, insured cargo and marine claim investigation & adjusting, vendor expediting and mechanical inspection services, testing, QA/QC based in Vietnam, China, India, Korea, Asia, Europe, the Middle East Anywhere of Countries to protect your orders in good condition.
Thank you
Agriculture - Industry - Marine Control Survey & Inspection Group
Vietnam Albania Algeria American Samoa Angola Antigua Antilles Argentina Aruba Ascension Island Australia Austria Azores Bahamas Bahrain Bangladesh Barbados Belarus Belgium Belize Bermuda Bolivia Brazil Brunei Darussalam Bulgaria Burkina Cambodia Cameroon Canada Canary Islands Cape Verde Islands Cayman Islands Chile China Colombia Cook Islands Costa Rica Croatia Cuba Cyprus Czech Republic Denmark Djibouti Dominican Republic Ecuador Egypt El Salvador Estonia Falkland Fiji Finland France French Guiana French Polynesia Gabon Gambia Georgia Germany Ghana Gibraltar Greece Greenland Grenada Guadeloupe Guam Guatemala Guyana Haiti Honduras Hong Kong Hungary Iceland India Indonesia Iran Ireland Isle of Man Israel Italy Ivory Coast Jamaica Japan Jordan Kazakhstan Kenya Korea Kuwait Latvia Lebanon Libya Lithuania Luxembourg Macao Madagascar Madeira Malaysia Maldives Malta Mauritius Mexico Micronesia Moldova Monaco Morocco Myanmar Namibia Netherlands Antilles New Zealand Nigeria Norway Oman Pakistan Panama Papua New Guinea Paraguay Peru Philippines Poland Portugal Puerto Rico Qatar Republic of Panama Romania Russia Samoa Saudi Arabia Scotland Senegal Sierra Leone Singapore Slovakia Slovenia Solomon Islands South Africa South Korea Spain Sri Lanka St. Kitts & Nevis St. Lucia St. Vincent Suriname Sweden Switzerland Syria Taiwan Thailand Trinidad & Tobago Tunisia Turkey Turkmenistan Turks. Ukraine United Arab Emirates United Kingdom Uruguay US Venezuela Virgin Islands Yemen Yugoslavia Zambia Zimbabwe at Harbor (Harbour), Sea Ports, any vendors and premises, on-site.