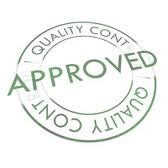 Quality Assurance and Quality Control Inspection Services
Quality Assurance and Quality Control Inspection Services (QA/QC)
AIM Control (AIM Group®) Product & Industrial Inspection Services offers Quality Assurance and Quality Control Inspection Services (QA/QC) a board range of Supply Chain related services to assist engineers, contractors and constructors. As part of the Supply Chain,
QA/QC inspections are performed to verify quality of materials, parts and final products by Laboratory and Expeditors. The object of this service is to independently assure that the activities of a specified project are being performed in accordance with all contractual specifications, codes and standards from the international organisations and or government regulations. This is verified through checks audits, inspections and witness.
\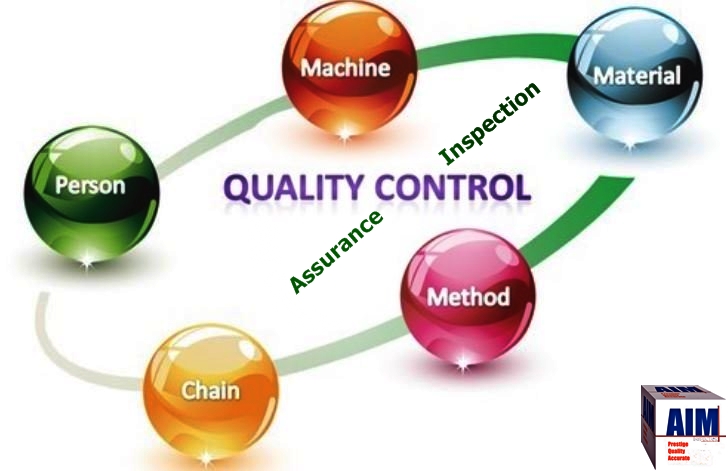 This service is carried out completely independently of the individual manufacturer or (sub-) contractor as well as the purchaser or final user. Quality Assurance (QA) provides the facility owner with adequate confidence that a structure, component, material or system meets pre-stated quality standards and will perform satisfactory during service.
Quality Control (QC) is concerned with actual measurement or testing or supervision of manufacturers own final product control, either by inspection services of each unit or by sample testing.
Quality Assurance and Quality Control Inspection Services (QA/QC) can be applied to all materials, structures, components or systems utilized in the construction and operation of complex industrial plants including nuclear power stations. These services are being provided both on the construction site and at the facilities of the manufacturers involved. The choice of operations to be performed depends on the requirements of the assignment.
Quality Control and inspection services
Quality Assurance services
Focused on process to manage

Pro-active

Staff function

Present defects to prevent

Quality audits
Audit of the QA programs of the organizations involved in the construction and/or operation of the facility, including personnel qualifications and QA manuals.

Review of the specifications, procedures and specified standards utilized on the construction site.

Performance of on-site surveillance covering non-destructive testing, visual testing, hydrostatic and performance testing of installations and equipment.

Monitoring the storage methods and preventive maintenance system of plant equipment before and during installation.

Organization and implementation of record retention systems and the development of accompanying procedures that are practical, logical and meet the requirements of regulatory agencies.

Assistance in defining the QA program which meets the full intent of all regulatory requirements. It includes aspects of organization, personnel, inspection plans and program, and procedures. This will be summarized in QA manual.

Review of the design, specifications, drawings and specified standards to assure compliance to the applicable regulatory requirements.

Performance of pre-award or pre-qualification surveys including a complete review of the suppliers' QA program to meet governmental or purchaser's requirements.

Inspection, witnessing or verification of any action undertaken during manufacture to establish the quality of a material, structure or system. These functions are accomplished in accordance with requirements of QA standards and government regulations.

Assistance to the purchaser in cases where corrective action is needed due to non-conformity.

Assistance in public hearings and standard review boards.

Performance of formal audits before and during the manufacture of equipment at the premises of the architect, constructor, manufacturer or sub-supplier.

Organization of training courses in such fields as QA, reliability, test methods, nuclear plant systems and related quality areas such as safety, and the qualification and certification on non-destructive testing/evaluation methods.
Reference to