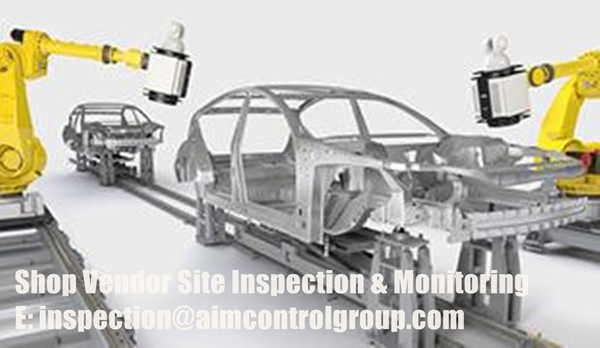 Shop Vendor Site Inspection, Audit
Shop Vendor Site Inspection, Audit
AIM Control offer the shop vendor site inspection, audit and surveillance to control the product purchased at supplier's manufacturers local where placed purchase orders
In a supply chain, at site, at shop or at vendor is where goods and products are fabricated as workshop, shipyard, heavy industry manufactory and production lines of manufacturers and vendors, wholesalers and distributors, affiliate merchants, franchisors, importers and exporters, independent craftspeople, dropshippers.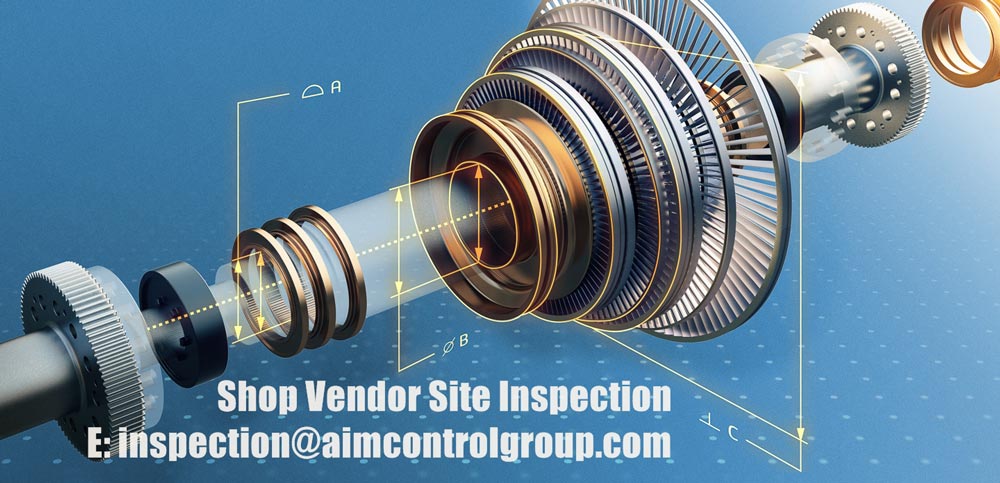 The objects controlled via the shop vendor site inspection and monitoring
In industrial sectors such as chemical, automotive, metallurgical, or oil & gas), large construction projects involve the purchase of a vast number of items supplied by many different manufacturers.
AIM Control also provides shop inspection to consumer goods, foods-stuffing products and commodity, etc.
As some indication of the diversity of items concerned, they can include pipes and tubes, equipment ranging from valves and faucets to boilers and motors, engines for anything from lifting equipment to elevators, electrical and electronic devices.
Any purchase carries embedded risk. If a part is faulty, but the fault is not detected, the risk of something going wrong becomes embedded within the new asset.
Shop vendor site inspection offers a broad range of Supply Chain related services to assists engineers, contractors and constructors. As part of the Supply Chain, shop inspection is performed to supervise and control production processes, to verify product quality or to accept ready products. Typically, these inspections are done as part of a project.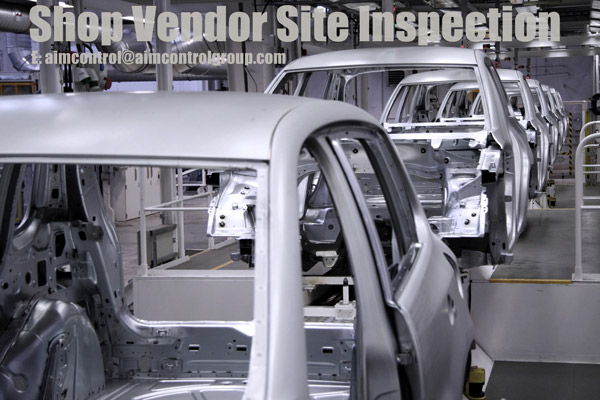 What is shop vendor site inspection. audit services
Shop vendor site inspections are control the Quality and safety are key for these projects. So it is of vital importance to check through inspection in factory the quality of every single item, no matter how small. These items range from raw material to finished products.
Shop inspection, vendor Inspection or site inspection involves inspecting items at their place of manufacture before delivery to determine whether a product, service, process, piece of products, devices, equipment or installation complies with expressed needs, customer expectations, applicable regulations or other specific requirements.
The level of involvement can be specified by the client, and may include stage inspections, witness testing or final inspection
At works can include design review, review of material certificates, visual inspection, various Non Destructive Testing (NDT), attendance, supervision or performance of mechanical or functional tests
To control, at the premises of the manufacturer or sub-contractor, the quality of workmanship and the conformity of the manufactured equipment with the purchase specifications, the applicable drawings, codes and standards and other relevant contractual documents.
Shop Inspection, Vendor Inspections has a benefit for the project, as they have both a corrective and a preventive component. When non-conformities are detected during shop inspection, they can be corrected. Also, the knowledge that shop inspections on behalf of the client are taking place or surprise inspections can be expected at any time will stimulate the manufacturer to produce faultless products.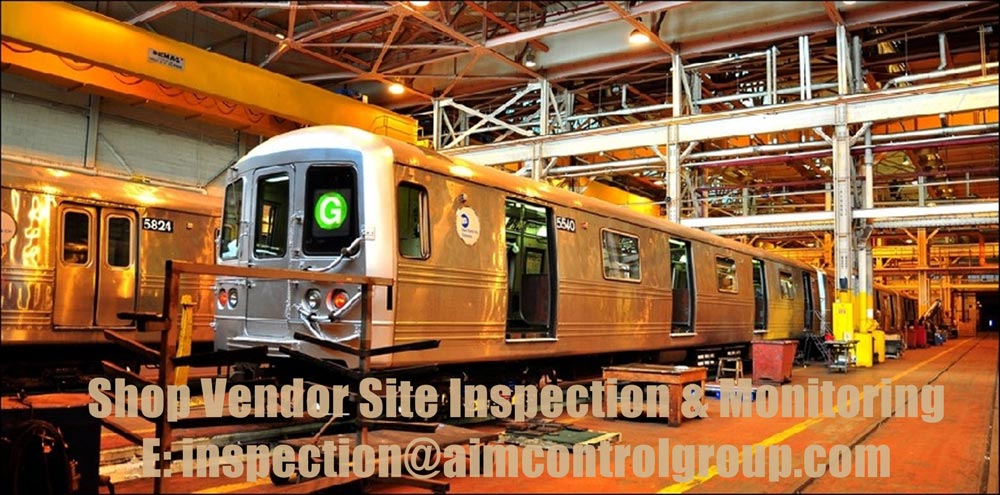 What are the key benefits?
Avoid risks linked to quality and safety problems with supplies

The reassurance of an independent assessment;

Confidence to use supplied items thanks to detailed reports and certificates;

Cost-effective way to verify Quality Assurance/Quality Control organization of suppliers (Supplier Audits);

Skilled personnel with relevant experience and qualifications at your service.