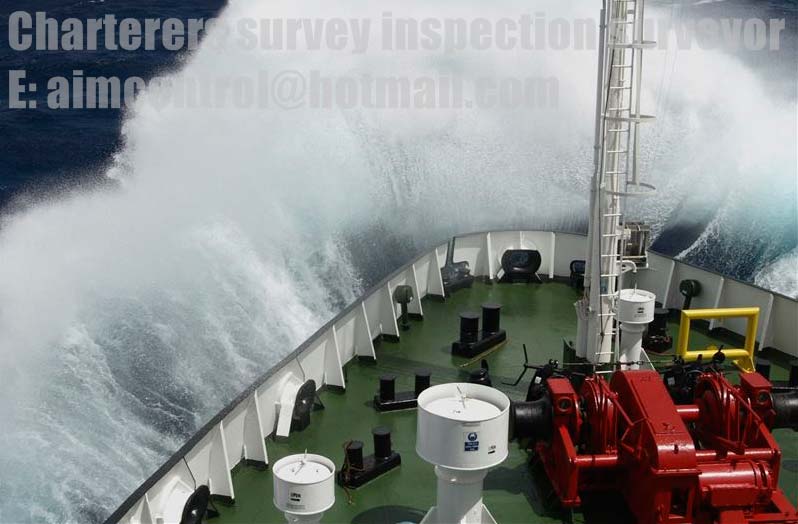 Charterer survey
AIM Control is professional specialist are an independent Charterer survey inspection surveyor, masters mariner, marine charterer inspectors and loading experts as port captain, loading maters, loading operations managers, FPSO loading charterers masters, heavy-lifting project secured lashing charterer supervisors, gas and oil loading masters, overweight & oversize cargo loading charterers surveyors, supercargo sea-fastening charterer auditors, towage & marine charterer engineers . . .Who has at least 20 years activities for Charterers and the parties of ship on-hires, off-hires, bunkers services and take part in over a lot of witness, survey, inspection, supervision, tallying and consultancy jobs to Chartering shipping . URGENT Email aimcontrol@aimcontrolgroup.com cell: +84903615612.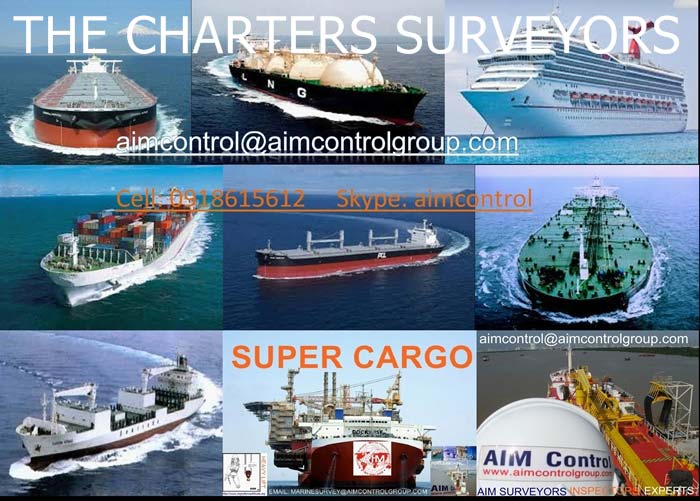 Voyage Charter: In this form of charter, charterer are mainly interested in seaworthiness and condition of cargo spaces. AIM Control's charterer surveyors check whether vessel can carry the cargo of the particular quantity and to be able to discharge the same, within an agreed period of time.
Types of Charterers need to control
We compile tailor-made control packages for the following
Companies operating a liner service

Companies transporting their own cargoes

Companies operating as freight contractor or ship operator

Companies offering a number of integrated services
Charter Parties & Bills of Lading
Charter Parties
Charter Parties can be classed as one of the following:
Time Charter Party - a voyage between a load port and a discharge port (paying $ per-ton or lump-sum basis).
Voyage Charter Party - period of time selects the ports & navigation routes. (paying $ fuel, port charges, daily 'hire rate').

Booking Note

BareBoat charter

-

period of normally years ends, (paying for all operating expenses and hull insurance

)

Demise charter - taking full control of the vessel along with the legal and financial responsibility.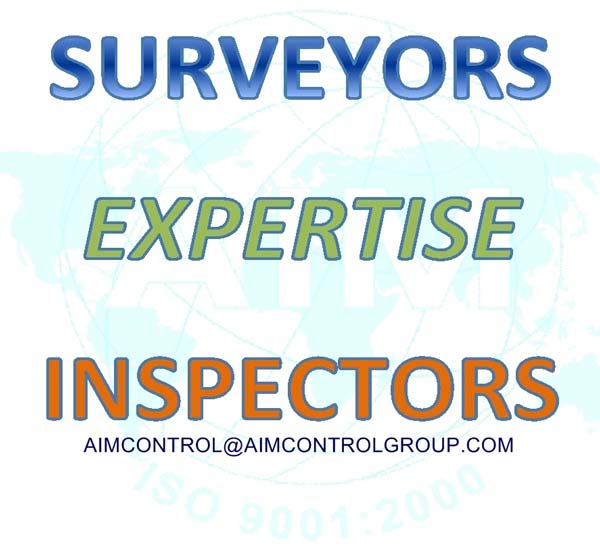 Charterer survey or charterers inspection is also provided in the following cases
a Ship Charterers surveyor?
As the controllers of cargoes, AIM Control's surveyor of charterers is directly responsible for keeping of safety and prevention all risks on the goods and the hiring of vessels. There is also to handle damage and insurance claim, should the need arise.
Death and personal injury

Damage incurred by a third party

Collision

Wreck removal

Quarantine costs

Pollution

Fines

Seaworthiness

Hold condition and

watertight hatch

Lashing & Securing

Cargo Tally

and Supervision

Towing (towage) & approval

Ship and Transport

P&I insurance
See more
Bills of Lading
By signing the Bill of Lading, the carrier enters into a legally binding agreement to carry the cargo after it has been loaded onboard the vessel
Advice and support
Time Charter Party
Voyage Charter Party
Booking Note
Types of Bills of Lading
Bills of Lading typically fall into one of four basic categories:
Congen Bill of Lading – used in combination with Charter Parties

Conline Bill of Lading – used by liners

Through Bill of Lading – used for trading cargo that will remain on board the vessel until its final destination

Combined transport Bill of Lading – used when traded cargo is carried by multiple means of transport (e.g., it is transferred from one ship to another, or from ship to rail and then road).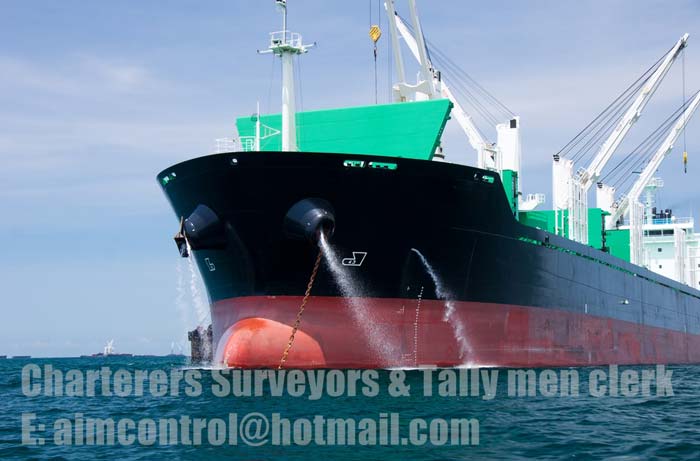 Maximum clarity
The liabilities that flow from Bills of Lading can be extremely complex. We therefore need maximum clarity about your liabilities from the outset, so that we can determine the insurance cover and premium that will accurately reflect the level of risk involved.
Insurance survey and inspection for Charterers
Do not underestimate the risks
Chartering a vessel inevitably entails certain risks, and as a charterer, you may find yourself exposed to certain legal and contractual liabilities. That means that the last thing you want is to be inadequately insured survey and inspection.
What liabilities do Charterers face?
The key risks our experts face as a charterer include:
Loss of, or damage to, the chartered vessel (including damage caused by stevedores, an unsafe berth, the cargo or use of the wrong fuel)

Problems with cargo (including loss, damage, late delivery or delivery to the wrong port)

Other marine liability risks (including death, injury or illness suffered by the crew or third parties, collision, pollution, salvage or fines).
Depending on your role in the logistics chain, and the type of Charter Party you have signed, you may also face other liabilities. If, for example, to help you avoid liability, you appoint your own agents and stevedores, or hire your own superintendents to monitor loading and unloading, this may actually bring additional liabilities.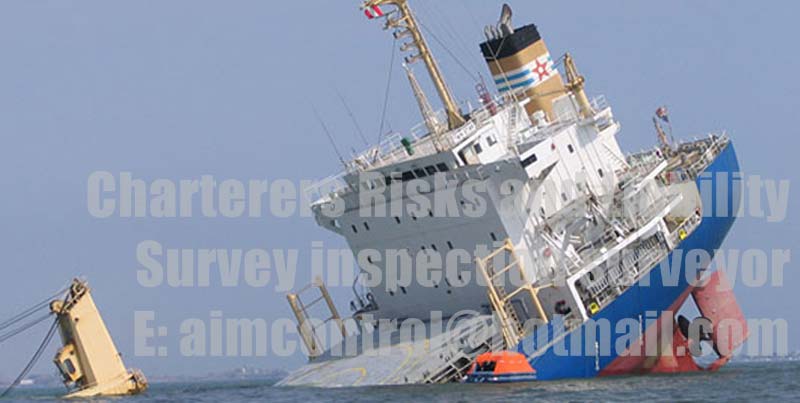 Do Charterers really need survey and inspection on responsibilities?
Taking out Charterers' Liability Insurance to cover your liabilities is not mandatory: you are, of course, free to take on the risk yourself. But there are a number of reasons why you would be well-advised to protect yourself with an appropriate Charterers' survey inspection surveyors on their Liability Insurance
Tailor-made approach
Chartering P&I (Protection and Indemnity) Clubs – mutual associations of shipowners –often position themselves as insurance providers for charterers, but taking out a policy with such a group can have a number of disadvantages for charterers.
P&I Clubs of Charterers
A charterers P&I Club is typically an association of shipowners set up to provide mutual protection and support against a range of different risks and liabilities, including personal injury to passengers and crew, damage to or loss of cargo and third-party insurance. Although P&I Clubs are typically intended for shipowners, charterers are also able to join. Before you do so, however, you should consider the following:
P&I clubs are primarily intended for shipowners. Given that by statute, a club can only accept a limited amount of fixed-premium business, it seems likely that ship owners will often take precedence over you and other charterers.

If both you and the vessel you have chartered are covered by the same P&I club, there is a possible conflict of interest.

Policies drawn up by P&I clubs are typically based on the club rules, which tend to emphasise both the ship-owner and mutuality, and cover is often discretionary. As a result, you may find that the level of protection you receive is rather uncertain – particularly as the final decision is often made by the Board of Directors, all of whose members are ship-owners.

The rules of a P&I club do not typically cover the liabilities of a charterer in respect of damage to the vessel. As a result, separate insurance has to be found through the club, which can make putting together a comprehensive insurance package both time-consuming and expensive.
As a condition of cover, all P&I clubs require compliance with International Safety Management (ISM) and International Ship and Port Facility Security (ISPS) regulations. As a charterer, you have no control over a ship-owners compliance with these regulations
Main Risks for Charterers
Charterers' Liability Insurance is designed to cover both the contractual and the legal liabilities that you may face as the charterer of a ship. This insurance can be divided into three main areas:
Liability to cargo – The insurance covers both loss of, and damage to, cargo resulting from bad stowage or mishandling, shortages as a result of theft or mismanagement, or non-delivery (through loss, arrival at the wrong port, etc.).

Liability to the vessel – As a charterer, you may be held liable for any damage to the vessel occurring during the contracted period. Damage to the vessel may include damage caused by stevedores, by the cargo carried, by the supply of defective fuel oil, or by an unsafe berth. If the vessel has to be repaired, you may also be liable for compensating any time lost as a result.

Costs – The insurance covers any costs incurred by mounting a defence against a legal liability claim – typically including survey expenses, lawyers' fees, formal investigations and 'sue and labour' costs. You are also covered against unwarranted liability claims in cases where you are not liable, but a party chooses to pursue a claim independently.
SEE MORE AIM CONTROL'S SURVEY AND SURVEYORS OF CHARTERER
We are one of survey and inspection group (companies) providing Marine Cargo Ship Surveyors and Consultant Experts over 100 experience years for charterers, managers, operators and ship-owners at all of ports locals and any type ships and vessels.
CHARTERER HOLDS CONDITION SURVEY SURVEYOR

CHARTERER OTHER CHARTERER INSPECTION

CHARTERER SEAWORTHINESS SURVEY SURVEYOR

CHARTERER TOWING SURVEY SURVEYOR

CHARTERER SEA-FASTENING SURVEY SURVEYOR

CHARTERER DAMAGE SURVEY SURVEYOR

CHARTERER LOADING SUPERVISION

CHARTERER LOSS &/OR DAMAGE PREVENTION SURVEY SURVEYOR

CHARTERER LOADING PLAN, STOWAGE, LASHING & SECURING SURVEY SURVEYORS

CHARTERER MARINE & CARGO SURVEY AND CONSULTANCY

CHARTERER UNDERWATER DIVING INSPECTION