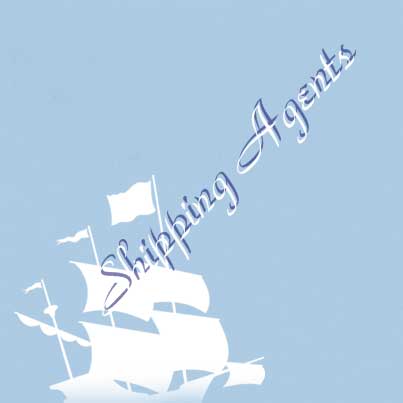 Ship agent
Ship agent
AIM Control offers ship agent services for all various kinds of ship and vessel in shipping to off-shore at almost seaports, remote harbor, ports of manufacturer and others with port's authorities, a technical superintendent, operation & chartering, ship agency & stevedore (harbour).
PIC: Dr Capt. Nguyen: +84888889879, email: aimcontrol@aimcontrolgroup.com
For ships as motor tankers, gas, chemicals, dry-bulk, break and heavy lifting, general cargo, container, paramax and mother to naval and cruise vessel.

Duty of ship agent jobs
It is your truly 24/7 port ship agency and marine services at yard berthing and anchorages.
AIM Control's ship agency dealing with ship the entire related ship services when her entry each port as co-ordination between ship owners, charterers, receivers etc. including documentation, handling port formalities for ship's movements, handling customs, immigration, port health formalities, meeting ship's requirements for bunkers, fresh water, provisions, stores, crew change, workshops/under water services, survey attendance including P & I Club, etc.
With the professional shipping agency team in global network services not only in the main ports of Vietnam, Asia but also others.
Also support services of shipping, logistics, warehousing, customs, transportation, rail, underwater working & diving, operating & repairing, handling & stowing, stevedoring & forwarding, tallying & supervising for all kinds of import and export goods, container & project cargo, her hull & machine, others.
AIM Control's vessel agents can attend the vessels during her Master and crew needing in duty and responsibility to ensure precision and professionalism said port calls.
AIM Control's ship agent services are with over 30 years of experience ship-management.
AIM Control's ship agent roles and responsibilities and obligations
AIM's ship agent is any person or company that carries out the functions of an agent (see the following slide), irrespective of whether they are in business as a ship agent, or they perform such functions as an adjunct to, or in conjunction with, other activities such as ship owning or operating, providing cargo handling or similar.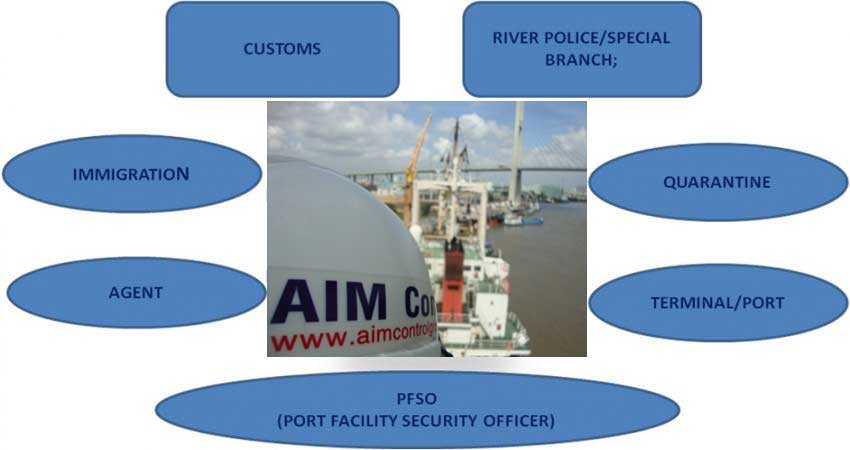 Main ship agent activities
The berthed/anchored port ship agent: organizes and coordinates the port call, acting on behalf of the owner or operator of the vessel.
the shipment cargo ship agent: solicits cargo on behalf of the owner, or operator, usually within a defined geographical area.
The owner ship agent (or chartering agent): acts for another party that has an interest in the port call. The specific duties undertaken vary depending on the relation ship agent between the parties
Others: as the principal may decide or require
The exact role and responsibilities of ship agent also ordered from ship / vessel.