Tallying services
AIM Control is a leader in providing cargo tallying services and marine cargo surveyors during loading and discharging operation at all of ports in Vietnam and global to ensure your shipment's quantity tallying is exactly upon cargo delivery and receipt condition.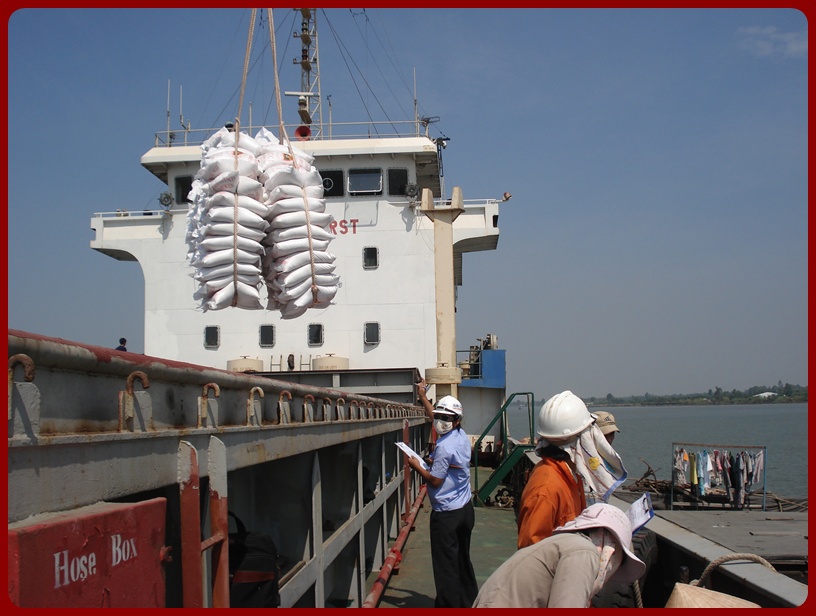 AIM Control's tallying services are importance key in shipping to verifying of cargo quantity & weight during loading / discharging and certifying B/L based on AIM's the figure of tallying of cargo as well loss prevention and indemnity for shortage of cargo.
AIM Control's tally-men team and quantity surveyors are renown in providing the exact quantity counted and supervised during the shipment loaded and/ or unloaded for transportation means as cargo truck, containers, marine cargo ship and vessel with 10,000,000 mts of rice in bags loaded tallying annual to exported from Vietnam, a lot of urea in bags, feed foods and others unloaded im-exported.
Place of cargo tallying services: at supplier's premise, in factories and manufactories, consignee's warehouse, in ports, at port's yards, in ship's holds, on board of ship, anchorage, and harbors, mineral fields and on site of inspection on global and in Vietnam, Asia, Europe, Africa, America, others.
Times of cargo tallying services: at the time of pre-shipment, upon loading, loading on board of ship's holds, container's stuffing, loading on trucks, during discharging, after and at the time of damage/loss, after importing and others.
AIM Control's Cargo tallying reports will be immediately sent in result and photos by daily and finally.
AIM Control's Cargo tally services to ensure quantity of shipment delivery and receipt during loading and discharging.

What is Tallying services?
Tallying service is a counting and reckoning in correct unit be unit. A number on which notches are made to keep a count and a number on which notches were formerly made to keep a record of amounts delivered and / or received.
Identify to a label, ticket, or piece, pallets, boxes, cartons, bag of cargo for classification during tally. Shipment Tally is carried out that is very similar or corresponds to something else; a double or counterpart with other party.
AIM Control's tallying clerk services are also to provide weighing control, loading and unloading supervision, time sheet report, outturn report, quantity report, support and consultant to client and concerning parties.
Cargo quantity tallying is conducted under the supervision of AIM Control provides services of tallying during loading and discharging in the best tallying of quantity for ship-owners, buyers, seller, operators, insurance, P&I Clubs.
Tally services of cargo quantity and goods for delivery and/ or receipt:
Shipment tally of cargo is to reckon quantity bag by bag, carton by carton, unit by unit during loading, unloading or delivery and receipt to transport in shipping line or by land. (as vessel, ship, container), Air-light, and from place to other place, the country to other countries. AIMControlGroup.com offers cargo tally services, supervision, weighing, measurement, logistics to our customers to prevent to shortage of cargo quantity, damage/ loss.
Cargo tallies as number for cargo in bags, cargo in pallets, in cartons . . .and as volume or weight sounding to measurement for cargo in bulk, in liquid during loading and discharging of cargo.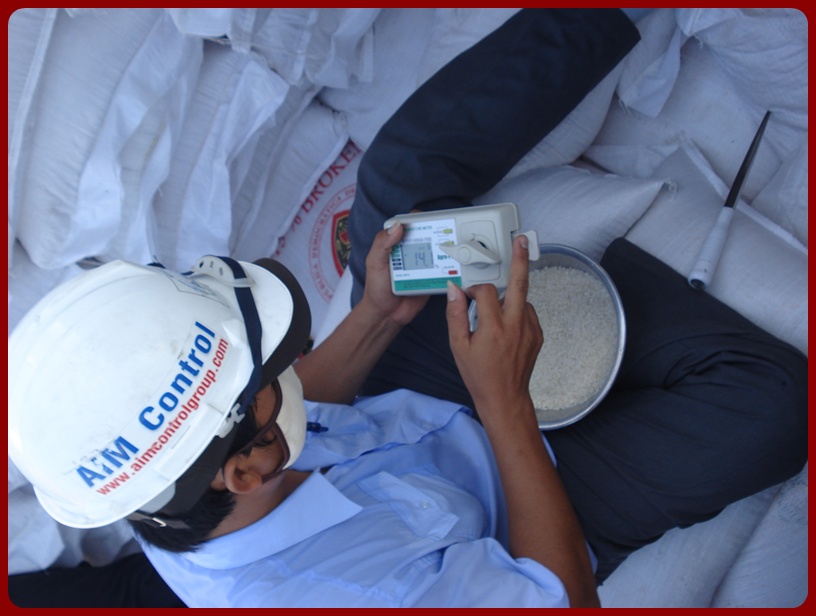 Loading discharging tally services and supervision are carried out for cargo of shipment during loading and unloading at ports and premises during to ensure that:
Numbers and

Quantity of cargo tallying

are correctly identified on technical standards and qualify for freight.

Cargo and goods were handled appropriately during storage, loading before transportation and upon discharging/ unloading for delivery.

Inspection and verify, measurement of cargo weight is correctly weighed and sampling is taken correctly.

Sealing is taken correctly to avoid loss and shortage of goods after loading/ stuffing
Kind of cargoes are quantity tallying/ counting?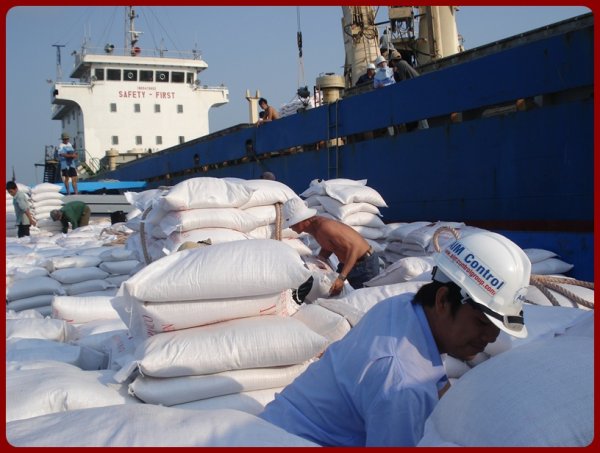 In marine and cargo, AIMControlGroup.com provides the tallying men and surveyors for kinds of goods, cargo, products packed bags to bags, carton to carton (bag tally), in bulk to in bulk (draft survey and bagged),. . .from oil & gas, liquid goods, chemicals (by sounding and measurement) to automobiles, project cargo, marine cargo, products, fresh products, agricultural products (rice, Cafe, cashew, iron slices . . .), consumer goods (garment, shoes . . .) furniture and handicraft product, liquid cargo (hydrocarbon goods, gas and oil) . . .
AIM Control's cargo tally verification services provide assurance that the number or quantity of goods to be shipped as per Purchase Orders or received as per Bills of Lading is that described in shipping documents such as the bill of lading, letter of credit, mate's receipt, or , packing lists, shipment documents, others. Our cargo tally inspections also confirm that material has been packed, marked and labelled accurately.
The following is our cargo tally-clerks and supervisors perform a number of activities, based on your needs:
Conduct cargo tallies during loading and unloading at ports and premises to assure all parties that the quantity specifications and features are as outlined in the documentation.

Check packing, marking and labeling, shipping marks.

Monitor product marking and packing details to confirm that the material is shipped in suitable packaging.

Confirm manufacture dates, batch numbers, expire dates, shipping marks and packing lists, supplier certificates and labels.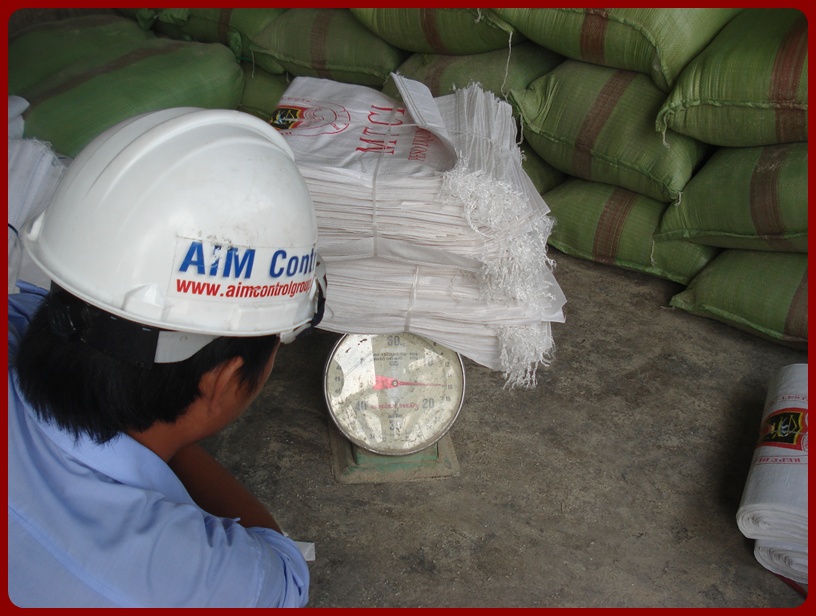 AIM Control's shipment cargo tally verification and other cargo and vessel services we offer globally throughout the supply chain in shipping.
Cargo tally and stowage loading supervision are carried out by AIM Control during the cargo loading or discharging at ship, container and transportation means
The followings are AIM Control's Tally of quantity for loading and Loading stowage supervision on board of vessel condition at Sai Gon port, Ho Chi Minh city, and others harbours of Vietnam as well as stuffing/ loading of cargo supervision into containers.