AIM Certification Organization, Inspection Company
AIM Certification Organization, Inspection Company is leader in providing quality cargo inspections, marine surveys and expediting & mechanical engineering services and certificates. We've inspected over 50,000 scopes/ cases since our inception in 1993 and have earned the trust of over 20,000 clients international and global.
When you want to know your cargo, commodity, product, vessel, ship, project which purchase true condition, call the most trusted name in AIM Organization.Third Party Inspection Company.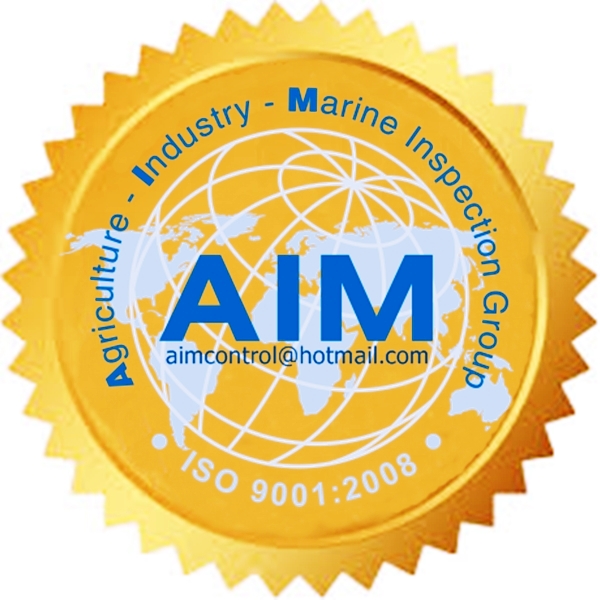 Why Choose AIM Certification Organization, Inspection Company
We provide the most comprehensive information, responsiveness, protection and level of service you need in a cargo inspection company and marine survey company and certificate organization of 3rd party inspection services. Call us today and see why we're the best.
Expect The Best!.
Getting the best cargo inspectors and marine surveyors, mechanical experts at the best rate is easy at AIM inspection, certification organization. Our quality of service and thousands of satisfied customers speak to our belief that getting the best service is more valuable than getting an least expensive price.
Is Knowing the True Value of Your Trade Really Worth?
AIM Certification Organization, Inspection Company hires, trains and provides ongoing continuing education for only the best ® Certified Inspectors. All our employees follow the ® Code of Ethics.
Experience. More than 20,000 inspections performed.
It's all about trust. We've earned the trust of purchase buyers and sellers, marine ship-owners, contractors, professionals for years. Our commitment to providing greater attention to detail is more than a promise. It's what we deliver every day. Check out our Testimonials and Activities to see what others are saying.
What We Do
Please kindly review this to see
Why we're Company's different
AIM Certification Organization, Inspection Company is superior to other inspectors and inspection companies because of the rigid standards of excellence we set for our inspectors, surveyors and experts the experience of the engineers we hire and the weekly ongoing education we provide for them. We make sure the inspectors, surveyors and experts you receive will be more knowledgeable and experienced than any other who might offer you service. We have a reputation for delivering the most thorough, professional inspections at an affordable price.
One-Stop Purchasing.
You don't have time to search for inspectors who don't do one thing or another. No problem – we do it all.
Fast, Dependable, Quality Inspection Expertise.
When you need an inspection you need it now-you don't want to wait for an inspector, with AIM inspection, certification organization you don't have to wait. We have most experienced inspection team ready at your services and orders.
Don't wait call or email us today.
Personal Service.
You'll reach our customer service line answered by a live person who will assist you. Call to request a fee quote, get general service information or schedule an inspection, With us you'll never get a pager or an answering machine during normal business hours. We're there in person Monday Through Sunday 8:30 to 5:00 CST.
Reasonable Rates.
We're not the cheapest services but we are the best. We believe the sweetness of low price is always outweighed by the bitterness of poor quality. We offer services right the first time at a fair price..