Expediting Survey Inspection Services
We are AIM Control Inspection Group in Vietnam, Global, a leader of an independent inspectors, surveyors and experts in providing Expediting Survey Inspection Services and Certification based in Vietnam, China, India, Asia, Europe, the Middle East Anywhere of Countries to protect your orders in good condition. Email Cell: +84903615612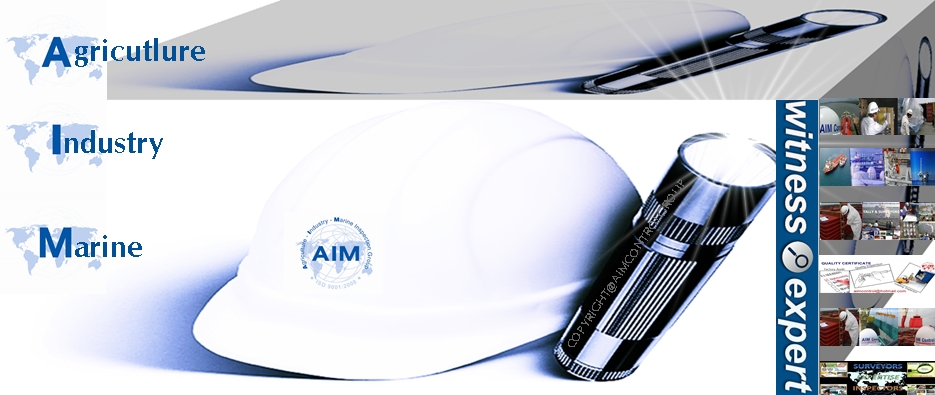 There are 04 styles of main inspection services offered by AIM Control to customers
The commodity and agricultural inspection and testing services (to be ensured on the weight & quality foods, agriculture, commodity, feeds . . . as its specifications and trading).

The industrial technical inspection and expediting services (to be ensured on material & project fabricated ITP specifications as regulars, requirements).

The shipping and maritime survey and consultancy services (for safety in transportation to protect a ship & vessel, shipment).

The underwater work & diving survey services (for the economic efficiency and superintendent reduce risks, and safe operation a ship & vessel).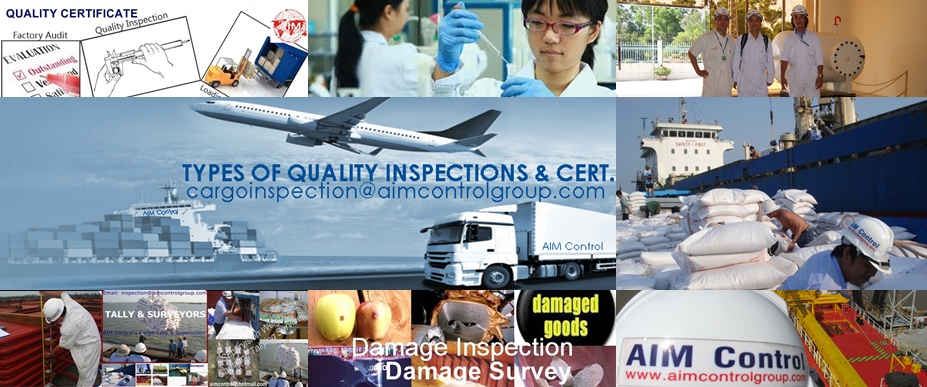 AIM Control, the independent inspection services company in Vietnam and Global is an independent inspection group acting globally and providing a complete range of electrical and mechanical engineers, expediters, experts, cargo inspectors, marine surveyors, and consulting services to trade and Agriculture, Industry & Marine as well as governmental buying organizations, contractors, ship-owners, . . .